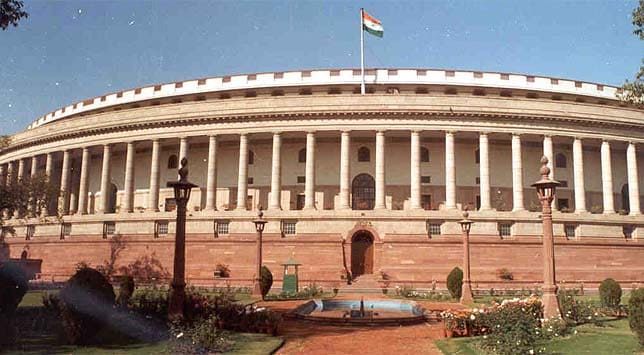 Highlights
States would like to have their share of revenue and growth and unless there is an agreement between the two centres of power, economic reforms would go into cold storage for longer than 2014.
Mumbai:
Kaushik Basu, the chief economic advisor at the finance ministry, has triggered a storm by admitting that economic reforms in India are stalled till 2014. He did that while addressing a meeting at the Carnegie Endowment for International Peace, an eminent Washington-based think tank.
US businesses have highlighted the policy vacuum in New Delhi to US President Obama. They want Obama to urge India to re-think new tax rules and the slow economic reform process. Opposition parties led by Bharatiya Janata Party (BJP) are sparing no effort to hold the United Progressive Alliance (UPA) government responsible for inaction.
However, the government inaction is just the effect; the cause is a bigger change underneath: The balance of power is shifting to states and more so to regional parties. While in a federal structure this was meant to be the case, it has taken a convincing electoral success of regional parties to trigger the friction between the centre and states.
Recent election results show that regional parties are gaining at the expense of national parties. Uttar Pradesh, Punjab, Bihar, West Bengal are clear examples. And also, as they rule states, the regional clout they wield has given these parties more and more say at the national level, where some of them add crucial numbers to help national parties lead coalition governments.
The country has to come to terms with the fact that the friction with the central government inaction would last as long as the transition of power from national to regional parties continues. States would like to have their share of revenue and growth and unless there is an agreement between the two centres of power, economic reforms would go into cold storage for longer than 2014.
Here are some pointers where interests of the centre and states collide:
• States growing faster: As many as 20 out of 28 states have an economic growth rate higher than the national average, according to IDFC-SSKI, a Mumbai-based firm that has put out an interesting report on the future of centre-state relations. As many as 11 out of the 20 fast growing states are ruled by parties that are not part of the central coalition.
• Voters for development: Voters have rewarded development. Regional parties are doing better than national parties. The re-election of Nitish Kumar in Bihar and Akali Dal in Punjab (a first) are examples. The 2011 census says that Tamil Nadu is the most urbanized state in the country. It is again ruled by regional parties. In Bihar, the contribution of services has increased to 61.1 per cent from 50 per cent over the past ten years.
• Mines and Minerals Bill: States are keen to raise wealth through mining. They do not want the centre to call shots and takeaway the royalty. At the same time, this needs to be in harmony with the Land acquisition Bill where centre-state interests clash.
• Land acquisition Bill: This law cannot be enacted without states. States clearly want to retain their right to revenue through such a law. Despite the Cabinet clearing the Bill, it is still not passed by the Parliament. States want to have a say in the rehabilitation process as it affects the local vote bank. Regional parties speak for locals and that wins them votes.
• Goods and Services Tax: This is another area where centre-state relations are delaying the process. Adi Godrej, the new CII president says that implementation of such a nationwide tax could increase India's GDP by another 2 per cent. Yet, there is no sign of all states coming together to implement this for another year. This is hanging in balance for the past 5 years now. There is fear of discrimination that the centre could favour states ruled by the same party. This already happened in the past while disbursing central grants.
• Food Security Bill: States would not be happy to allow the centre alone to provide for food. Here again, they would want to be seen at the forefront. This has a huge potential to translate into votes. Every political party would want to do well on this count. If states are increasingly getting powerful then they would want to control this process for political reasons.
• Foreign direct investment: All regional players are not opposed to foreign direct investment. Infact, they are competing against each other. Mamata Bannerjee, a key ally in the centre, has vehemently opposed FDI in multi-brand retail. Sharad Pawar, NCP chief, and another important ally has supported such a move. Even though FDI in multi-brand retail is cleared by the centre, states may not give permits needed for opening stores to foreign retailers. Yet again, the power rests with states and regional parties.