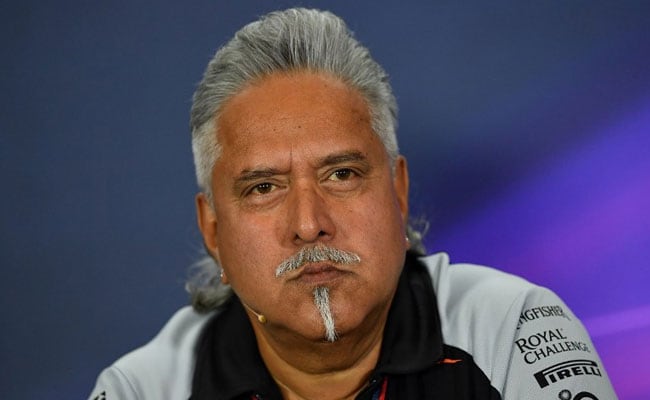 New Delhi
: Diageo group firm United Spirits Ltd is undertaking a 'detailed review' of each case of fund diversions and improper transactions worth Rs 1,225.3 crore involving entities linked to its embattled ex-chairman Vijay Mallya, including Kingfisher Airlines and his Formula One team, to assess its legal position to recover them.
In July this year, United Spirits Ltd (USL) had made it clear that an earlier settlement reached with Mr Mallya would not absolve him of the claims arising out of the new findings of an internal 'Additional Inquiry'.
"In connection with the recovery of funds that are prima facie identified by the additional inquiry to have been diverted from the company, the company is in the process of undertaking a detailed review of each case of fund diversion to assess the company's legal position and then take such action necessary to recover the funds from the relevant parties and individuals, to the extent possible," United Spirits said in a filing to the BSE.
USL had stated that the overseas beneficiary or recipients of the diverted funds include entities such as Force India Formula One, Watson Ltd, Continental Administrative Services, Modall Securities Ltd, Ultra Dynamics Ltd and Lombard Wall Corporate Service Inc "in each of which Dr Mallya appears to have a material, direct and indirect interests".
The Indian beneficiaries or recipients of the funds identified by the additional inquiry included, in most cases, Kingfisher Airlines (KFA), USL had said then.
Mr Mallya, who has been in the UK for months evading an arrest warrant in India while several banks have declared him 'wilful defaulter' for non-payment of dues worth over Rs 9,000 crore by his now-defunct Kingfisher, had struck a settlement with United Spirits in February.
Under the sweetheart deal, he was promised an over Rs 500-crore payout to leave the company and was also absolved of any 'personal liability' at that time.
In its BSE filing on Thursday, the company further said it has taken appropriate action in relation to employees named in the additional inquiry.
"In relation to the on-going relationship with counter-parties involved in the improper transactions identified by the additional inquiry, the company has undertaken a detailed review of such relationships and ascertained whether that are entered into on an arms length basis and with appropriate controls and taken appropriate action on the basis of findings," it added.
USL also said it was in the process of reviewing potential non-compliance with applicable laws.