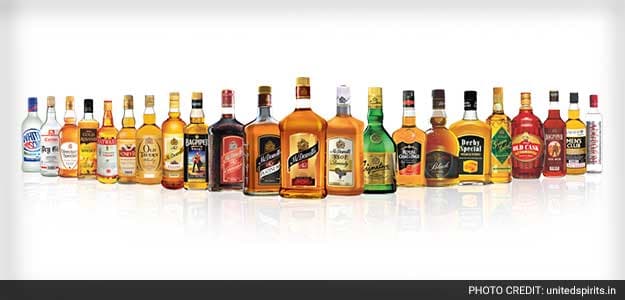 Bengaluru
: United Spirits Ltd (USL) on Thursday defended the appointment of Price Waterhouse and Company as auditors of the liquor giant, even as opposition came from proxy advisory firm Stakeholders' Empowerment Services, which egged on the shareholders to vote against such a resolution.
Addressing the annual general body meeting of USL, chairman M K Sharma said there was duplication of certain audit processes.
Mr Sharma made the statement as Stakeholders' Empowerment Services had asked USL to disclose the reasons for not continuing BSR and Company LLP as the auditors as a good governance practice to shareholders.
The advisory firm had questioned the proposal of USL to appoint PwC as its auditors.
E-voting on the resolution was taken up on Thursday but the outcome will be known the next day, company sources said.
The advisory firm in its report had said PwC cannot be termed as independent as they had been hired to conduct an inquiry into the financials of USL on behalf of the parent, Diageo plc, the London-based liquor company.
It had also urged the shareholders to vote against the resolution when it comes up for voting during the AGM.
The report had argued that such a move raised governance issues as change of auditors mid-way in its five year term is not normally carried out unless there is a major issue with them.
Mr Sharma, in his speech, said the Indian Audit Standard Conversion is currently being done by PwC and the first reporting is effective Q1 FY17 starting from June 2016 quarter.
He further said it will be more beneficial in terms of continuity and improvement in reporting under Indian accounting standards going forward. He also said it will also help align with IFRS reporting at group level for Diageo.
PwC appointment will also help leverage on the work performed by PwC for internal financial control, certification and reporting under SOX Act, reporting as well which are currently being handled by two different set of auditors.
This will help in reporting efficiently under multiple statutory regulations in different geographies, Mr Sharma said.
It will also help bring cost optimisation of having audit fees being negotiated at the group level and likely reduction, arising there from to United Spirits Limited, Mr Sharma said.
Last but not the least, Mr Sharma said, the above process was in line with the process followed for change in auditors during the year 2013 when USL had appointed BSR-KPMG, who were auditors for Diageo during these years.
Now, Diageo has appointed PwC - it helps USL to have PwC as the auditor, he said.
During the interaction with shareholders, Mr Sharma also informed the AGM that the alleged fund diversion by beleaguered businessman Vijay Mallya's firms including Kingfisher Airlines and overseas company Force India Formula One had been brought to the notice of regulators and authorities concerned to take follow-up action.
"We have seen this as a prima facie case, and we have informed regulators and the authorities concerned, who would take further follow-up action on the issue," he said.
The diversion of funds has come to light as a result of the study which is a very voluminous report submitted by the company, Mr Sharma said.
"That (diversion of fund) has come to light as a result of the study that we did. It is a very voluminous report. We have given copies to the all appropriate regulators," he said.
The company has given the report to the regulators and concerned authorities as it does not have investigative or judicial power to decide on such matters, Mr Sharma said.
Asked about the settlement with Mr Mallya, Mr Sharma said it was done in the spirit of not creating bitterness.
"We have done the best that we could have. I understand the sentiment that his father built it. He continued to build it. As far as possible the parting must be reasonable, not creating bitterness. The settlement was done in that spirit," he said.
Replying to another query, he said that unless the accumulated losses are wiped out, the company cannot declare any dividend.
"Unless the accumulated losses are wiped out, we cannot declare any dividend. So all of us should pray that we recover faster so that we will be in a position to declare dividend as soon as we can."
Mr Sharma also said that though the company was qualified as potentially sick company, the parent company - Diageo - and USL had not sought any assistance and indulgence from the government.
"I must clarify that we are not a sick company. We are as best liable to qualify as potentially sick company. Sick and potentially sick companies go very often to banking institutions and the government," he said.
"Diageo and USL, however, have not sought any help or indulgence. This is purely to comply with technical issues, and we are very confident we will be out of it very soon."
On USL's accumulated losses, Mr Sharma said it was primarily a question of legacy issue and the company continued to improve.
"We are trying to cope with them as fast as possible."
The company would be delighted to go back and start showing positive results and rewarding shareholders as well, Mr Sharma said.
"It will require lot of effort and hard work, but with your (shareholders) co-operation, and with your understanding, we are very confident we will soon be there," he added.
Asked why Mr Mallya has been allowed to remain chief mentor of the company, Mr Sharma clarified that the former had no role in USL.
He only has a role to play in the Royal Challengers Bangalore cricket team, which he is closely associated with. Mr Mallya is only the chairman emeritus of USL, Mr Sharma added.