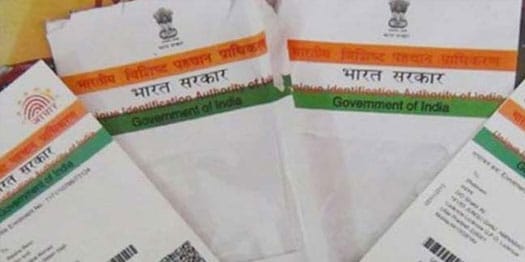 You no longer need to furnish your Aadhaar card number every time you go for authentication purposes as the Unique Identification Authority of India (UIDAI) on Wednesday introduced the concept of a 'Virtual ID' (VID) to safeguard Aadhaar cardholders' data. The introduction of a VID comes after a newspaper report revealed how it bought easy access to details of individuals on feeding their Aadhaar numbers. Aadhaar card holders can generate the '
Virtual ID
' from
UIDAI's website
and provide it for various purposes, including mobile SIM verification, instead of sharing their actual 12-digit biometric ID.
Here are 10 things to know about 'Virtual ID' (VID):
1. The Virtual ID, which would be a random 16-digit number, together with biometrics of the user would give limited details like name, address and photograph, which are enough for any verification.
(
Also read
:
12 Aadhaar-related tasks you can perform online through UIDAI portal
)
2. This will give the users the option of not sharing their Aadhaar number at the time of authentication.
3. A user can generate as many Virtual IDs as he or she wants, said officials. The older ID gets automatically cancelled once a fresh one is generated, according to a report by news agency Press Trust of India (PTI).
4. VID will be a temporary, revocable 16-digit random number mapped with the Aadhaar number. "Last digit of the VID is the checksum using 'Verhoeff' algorithm as in Aadhaar number. There will be only one active and valid VID for an Aadhaar number at any given time," the UIDAI said in a statement, according to a report by news agency Indo-Asian News Service (IANS). The "Verhoeff" algorithm is a checksum formula for error detection developed by the Dutch mathematician Jacobus Verhoeff and was first published in 1969.
5. "VID, by design being temporary, cannot be used by agencies for de-duplication. VID is revocable and can be replaced by a new one by Aadhaar number holder after the minimum validity period set by UIDAI policy," the authority added.
6. UIDAI has also introduced the concept of 'limited KYC' under which it will only provide need-based or limited details of a user to an authorised agency that is providing a particular service, say, a telco.
7. The Aadhaar-issuing body, UIDAI, will start accepting VID from March 1, 2018.
8. From June 1, 2018 it will be compulsory for all agencies that undertake authentication to accept Virtual ID from their users.
9. VID will also reduce the collection of Aadhaar numbers by various agencies.
10. As many as 119 crore biometric identifiers have been issued so far and Aadhaar is required as an identity proof of residents by various government and non-government entities.