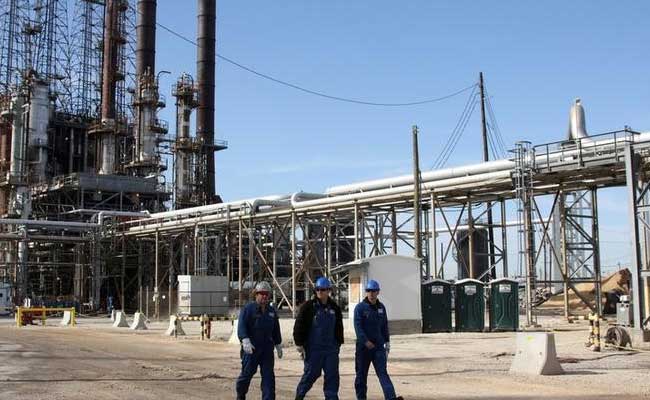 With the government due to present its Budget in Parliament on February 1, its last before a general election due by May, all eyes remain on the government's annual statement. From jittery crude oil prices to trade wars to currency fluctuations, the energy sector has had a bumpy ride in the past one year, and has a lot of expectations from the government. As a country which meets more than 80 per cent of its oil requirement through imports, strengthening crude prices becomes a big challenge as it impacts the fiscal deficit.
While the government has time and again announced measures to bring down non-essential imports - with an aim to contain the current account deficit and capital outflows - experts say there are few issues that need to be addressed.
Will the government consider bringing petroleum products under the ambit of Goods and Services Tax (GST)? What kind of changes can such a move bring to the oil market?
Here's what the energy sector expects from the upcoming Budget.
Gaurav Katariya, research head (commodity), Arihant Capital Markets:
"There have been talks in recent times that government should bring petroleum products under GST. However, it is a decision that will have an impact on our economy at macro level and therefore needs thorough analysis on different points like its effects on overall GST collection etc."
"But since government is trying to appease the common man ahead of general elections, I am expecting that at least some decisive points will be noticed and we may see government taking baby steps towards bringing petroleum products under GST."
Abhishek Bansal, founder and chairman, ABans Group of Companies:
"India is working towards reducing its dependence on imported fuel and promoting electric vehicles in a phased manner... The government is keen on expanding waterways transport, electrical vehicles and promoting solar energy on a large scale with private and public sector partnership."
"Other than transport fuel, the government is also working in the direction of promoting bio-CNG for domestic consumption. Although the current budget allocation is low, the government may increase investments in this sector as well."
"We believe that being into an election year, the government may put some light on how petroleum products can be brought under GST, although it does not look feasible at present to bring oil under GST as many state governments are opposed to it."
"Brent oil prices are recovering from a recent low… and are projected to be in the broader range of $60-$70 for the year 2019, which is likely to prove as a significant challenge going forward."