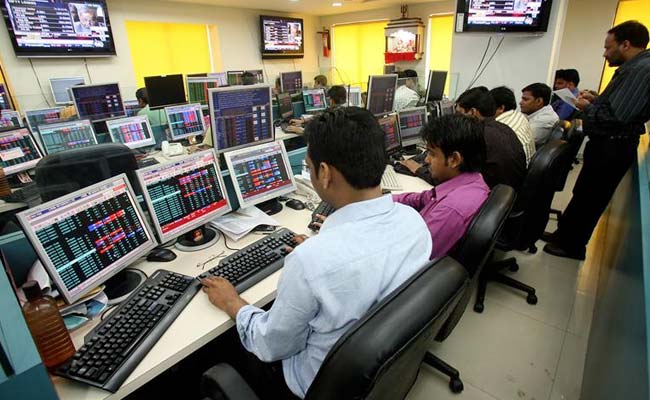 Sensex Nifty declined on the Union Budget Day owing to a multitude of negative or at least not-so-positive cues that include re-imposition of 10% tax on the long term gains to the tune of Rs 1,00,000 when equity and equity mutual funds are sold after holding for over one year. Besides this, there was no positive cue for the corporate sector, while government expressed a lot of commitment to the agrarian sector in the Budget Speech.
Sensex had fallen by 463 points to the day's low of Rs 35,501.74 against the previous session's closing of 35,965.02. Nifty had also fallen by 148 points to 10,878.80 against the previous session's closing of 11,027.70 points. The BSE Sensex rose initially beyond the 36,100-level, while the NSE Nifty rose past the 11,050-level, before paring some of the gains. The caution emanated from the disproportionate focus on rural economy. Arun Jaitley said that emphasis is being given on generating higher income for farmers. "The government wants to help farmers produce more and realise higher prices. We are firmly on path to achieve 8% growth. The Budget will focus on strengthening agricultural and rural economy," Jaitley said.
As the FM's speech chiefly focusses on soaps for rural economy, the capital markets didn't seem enthused. Among Sensex stocks, Larsen & Toubro (L&T), Mahindra & Mahindra (M&M), Tata Consultancy Services (TCS), IndusInd Bank and Hero MotoCorp were the top gainers. Sensex stocks are believed to be over-priced since the price/earnings (P/E) ratio is currently at 25.42.
Budget 2018 Markets Live: Latest Updates Of Sensex, Nifty
Bonds were range-bound, with the benchmark 10-year bond yield flat at 7.43 percent, reported Reuters. The rupee weakened to 63.6650 from its 63.58 close on Wednesday, tracking a stronger dollar after the U.S. Federal Reserve signalled its confidence about inflation and growth in the world's biggest economy. Investors in India are keenly waiting to see how much India widens its fiscal deficit for the year starting in April, from the current projection of 3.0 percent of gross domestic product. A Reuters poll showed most economists expect a 3.2 percent deficit as the government looks to increase investments in key areas such as agriculture to bolster its prospects in upcoming elections.
"If the budget is committed to fiscal consolidation and there is no additional tax burden on capital market investments then it will be welcomed cheerfully by investors," said Sudhakar Pattabiraman, head of research operations at MarketSmith, which is part of financial services provider William O'Neil, reported Reuters.