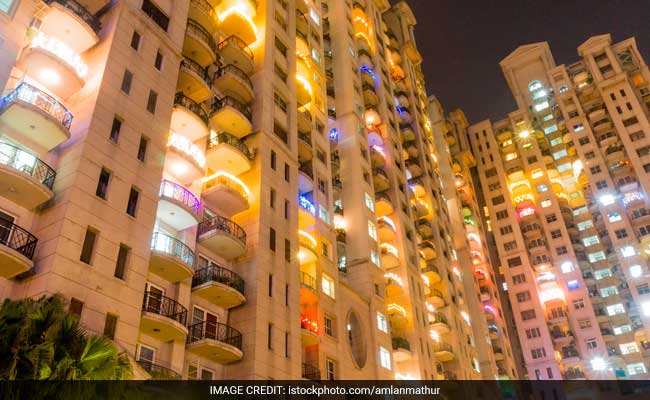 Highlights
Budget proposes to cut tax benefits borrowers enjoyed on property on rent
Borrower can claim Rs 2 lakh deduction after adjusting for rental income
The amount above Rs 2 lakh can be carried forward for 8 assessment years
The government has cut down tax benefits borrowers enjoyed on properties let out on rent. "In order to address the existing anomaly of interest deduction in respect of let out property vis-a-vis self-occupied property, it is proposed to restrict set off of loss from house property against income under any other head during the current year up to Rs 2 lakh. The loss not so set off would be allowed to be carried forward for set off against house property income for eight assessment years," Finance Minister
Arun Jaitley said
in his Budget 2017-18
speech
.
(
Also read
:
Arun Jaitley gives tax relief on gains from property investments
)
As per current tax laws, for properties rented out, a borrower could deduct the entire interest paid on home loan after adjusting for the rental income. On the other hand, borrowers of self-occupied properties get Rs 2 lakh deduction on interest repayment on home loan. (
Read
:
New income tax rates, deductions applicable from April
)
However, according to the proposed change, on rented properties, the borrower can only claim deduction of up to Rs 2 lakh per year after adjusting for the rental income. And the amount above Rs 2 lakh can be carried forward for eight assessment years. Since the interest component of home loan repaid in initial years is higher, experts say that the borrower may not be able to fully adjust the interest paid as deduction even in subsequent years. (
Also read
:
NPS withdrawal, contribution: income tax changes that will impact you
)
For example, your interest outgo on a second property is Rs 5 lakh in a particular year. Assume that you are earning a rent of Rs 1.5 lakh annually from the property. Such buyers, according to the earlier rule, were allowed to adjust the difference of Rs 3.5 lakh (Rs 5 lakh interest minus Rs 1.5 lakh). But from the next financial year, they will be allowed deduction of just Rs 2 lakh. The remaining amount of Rs 1.5 lakh (Rs 3.5 lakh minus Rs 2 lakh) can be carried forward up to eight financial years and be adjusted later.
Experts say the move will dampen the demand for buying a second property for the purpose of earning rental income. "High net worth individuals used to buy properties on loan and were able to set off the full interest liability against the lettable value of property usually resulting in loss which would substantially bring down tax liability and consequently their borrowing costs. This avenue is now closed and loss above 2 lakh would have to be mandatorily carried forward," said Sandeep Sehgal, director of tax and regulatory at Ashok Maheshwary & Associates LLP.
The finance minister in Union Budget 2017-18, however, proposed a change that will attract lower tax on gains from property sale. Mr Jaitley proposed that the holding period of a property for qualifying under long-term gains will get reduced to two years, from three years currently.
As per current tax norms, if a property is sold within three years of buying, the profit from the transaction is treated as short-term capital gain and is taxed according to the slab rate applicable to him/her.