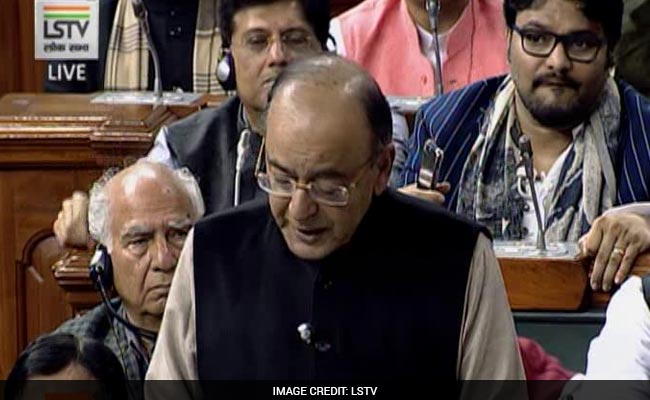 Finance Minister Arun Jaitley today halved the income tax rate for persons earning between Rs 2.5 lakh and 5 lakh to 5 per cent, from the earlier rate of 10 per cent. This would reduce the tax liability of all persons below Rs 5 lakh income either to zero (with rebate) or 50 per cent of their existing liability. However, the Finance Minister said that the existing rebate of Rs 5,000 available on income up to Rs 5 lakh has been reduced to Rs Rs 2,500 and will be applicable to assessees up to income of Rs 3.5 lakh.
This means that there would be zero tax liability for people with income up to Rs 3 lakhs and the tax liability will only be Rs 2,500 for people with income between Rs 3 lakh and Rs 3.5 lakh.
This also means tax benefits of up to Rs 12,500, considering that persons in other income tax slabs of 20 per cent (income between Rs 5 lakh and Rs 10 lakh) and 30 per cent (income above Rs 10 lakh) will also pay lower tax.
However, the finance minister imposed a surcharge of 10 per cent on those earning up between Rs 50 lakh and Rs 1 crore. The current 15 per cent surcharge on those earning income above Rs 1 crore will stay, the Finance Minister said.
In other tax-related change, the finance minister said long-term capital gains tax on immovable property will apply after 2 years, instead of 3 years now. This will give a boost property investments, says experts. The finance minister also said that the government will make available more instruments where property investors could park their gains for saving on tax.
The finance minister also said that cash transactions above Rs 3 lakh would not be allowed.