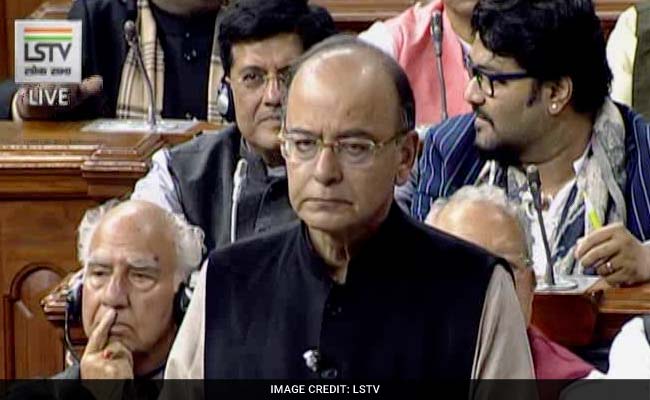 Finance minister
Arun Jaitley
in the union budget provided additional Rs 10,000 crore for the recapitalisation of public sector banks (PSBs) . The decision has been taken to strengthen the PSBs that have been reeling under the Non-performing assets. In 2015, the government had announced a revamp plan,
'Indradhanush',
to infuse Rs. 70,000 crore in state-owned banks over four years, while they would have to raise a further Rs. 1.1 lakh crore from the markets to meet their capital requirements in line with global banking risk norms Basel III.
The government has already announced fund infusion of R

s.

22,915 crore, out of the R

s.

25,000 crore earmarked for 13 PSBs for the current fiscal. Of this, 75 per cent has already been released to them.

The first tranche was announced with the objective of enhancing their lending operations and enabling them to raise more money from the market.
Public sector banks
have seen nearly Rs. 80,000 crore increase in gross non-performing assets (NPAs) in the three months ended September 2016.
As on September 30, gross NPAs of public sector banks rose to Rs. 6,30,323 crore as against Rs. 5,50,346 crore by June end.
This works out to an increase of Rs. 79,977 crore on quarter on quarter basis.
RBI has come out with a number of tools such as corporate debt restructuring, formation of Joint Lenders' Forum, strategic debt
The
Economic Survey
presented on Tuesday had also proposed a centralized Public Sector Asset Rehabilitation Agency (PARA) that could take charge of the largest, most difficult cases, of non performing assets in the banking system. This means that the government wants to intervene directly into the high ticket NPAs of the corporate sector.
With inputs from agencies