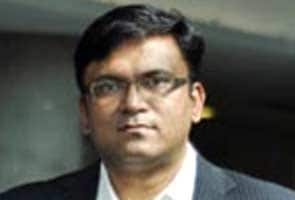 New Delhi:
Telecom services operator Uninor has appointed Tanveer Mohammad as its new chief operating officer, replacing Ruza Sabanovic.
He was chief technology officer at Bangladesh-based telecom service provider Grameenphone - a subsidiary of the Telenor Group.
"With his proven competence in leading bold and transformative initiatives in network and technology in Bangladesh's largest mobile operator, Tanveer joins us at Uninor as we are setting the stage for some bold growth and expansion in India," Uninor chief executive Morten Karlsen Sorby said in a statement.
Ms Sabanovic who has moved to the headquarters of Uninor's parent company, Telenor, in Oslo to take up the position of the head of group technology. In this position, she will drive the network and IT transformation agenda across Telenor Group companies in Europe and Asia.
Ms Ruza becomes the fourth top management resource from Uninor to take up international leadership positions with the Telenor Group.
Earlier, Uninor chief financial officer Vivek Sood was appointed the CEO of Grameenphone, chief sales officer Sharad Mehrotra took up the position of chief marketing officer of Telenor Myanmar and the chief financial officer Prasoon Sinha moved to the group headquarters as vice president and Head of dynamic performance management.
"Additionally, a larger number of top talent from Uninor now serves at various positions across the Telenor Group. At last count, 29 of Uninor's executives have taken up positions across Telenor Group's operations in Asia and Europe," the statement added.