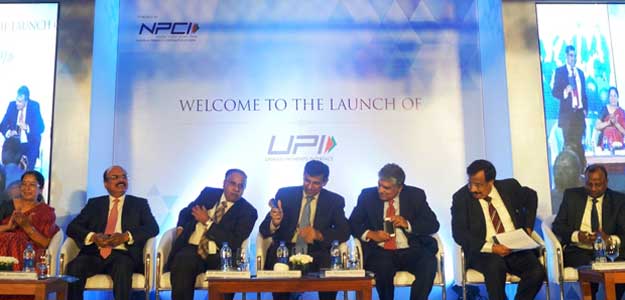 The National Payments Corporation of India has launched the Unified Payment Interface (UPI), which experts say has the potential to revolutionise mobile payment system in the country. NPCI is the umbrella organisation for all retail payment system in India.
The biggest benefit of Unified Payment Interface is that it will be a single app for accessing different bank accounts. And anyone using the interface for sending or receiving money from their mobile phones need not give their bank details to the other party.
Through UPI, a customer with a bank account is identified with an email-like virtual address. The new platform also allows a customer to have multiple virtual addresses for multiple accounts in various banks.
For example, a customer can also decide to use his or her short name for the virtual address such as XYZ@sbi or XYZ@icici. Since bank account details are not given in this virtual address, the customer can freely share the UPI financial address with others.
For example, if you want to receive or may payment through a particular bank account, you just have to give your virtual financial address (XYZ@sbi) to the other party. For making payment, once you authenticate the transaction through a secure PIN, the transaction it will be complete. You don't have to share your bank details.
The other benefits of this mobile payment mechanism include its round the clock availability and faster checkout.
The Unified Payment Interface is an advanced version of NPCI's Immediate Payment Service (IMPS) which is a 24X7 funds transfer service.
NPCI said 29 banks have agreed to join the platform. Launching the new platform, RBI Governor Raghuram Rajan on Monday said that it will empower users to perform instant push and pull transactions seamlessly.