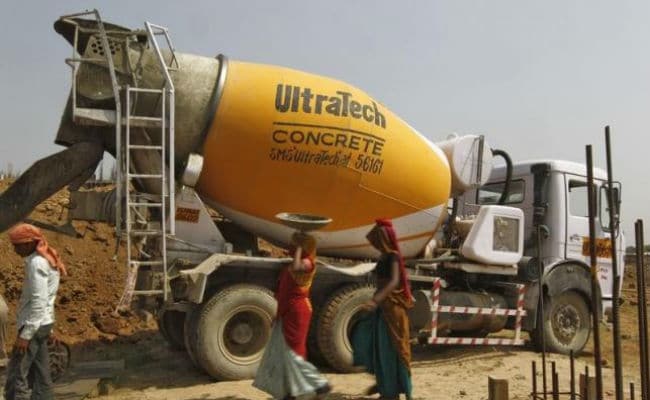 New Delhi
: UltraTech Cement on Saturday reported a 4.7 per cent rise in consolidated net profit at Rs 593.9 crore for the quarter ended December 31, 2016, on lower expenses.
The Aditya Birla Group firm had registered a consolidated net profit of Rs 566.7 crore for the corresponding period a year ago.
However, consolidated total income from operations declined to Rs 6,761 crore from Rs 6,864.5 crore a year ago, a company statement said.
Total expenses came down to Rs 5,914.5 crore as compared to Rs 6,020.8 crore in the corresponding quarter of previous fiscal year.
"Net sales stood at Rs 5,927 crore as compared to Rs 6,013 crore in the corresponding period of the previous year. Profit before Interest, Depreciation and Tax was Rs 1,280 crore as compared to Rs 1,274 crore in the corresponding period of the previous year," the statement said.
"Profit After Tax (PAT) was up 5 per cent, from Rs 567 crore in Q3FY16 to Rs 594 crore in Q3FY17," it added.
On a standalone basis, its net sales stood at Rs 5,540 crore as compared to Rs 5,652 crore in the year-ago period.
Profit before interest, depreciation and tax was at Rs 1,210 crore as compared to Rs 1,204 crore in third quarter of last fiscal year.
The firm further said its board of directors has approved setting up of a 3.5 million tonne per annum (MTPA) integrated cement plant at Dhar, Madhya Pradesh at a total cost of around Rs 2,600 crore.
Commercial production from the plant is expected to commence by the fourth quarter of FY'19, it said, adding the plant will help in reduction of lead distance and cater to the markets of south-west Madhya Pradesh, where the company is not a significant player.
With this expansion and the acquisition of the cement plants of Jaiprakash Associates Ltd, the company's cement capacity will stand augmented at 95 MTPA, including its overseas operations.
On the outlook, the company said: "Continuing government spending on infrastructure, development of smart cities, interest rate cuts supported by interest subsidy schemes for housing will be the key demand drivers."