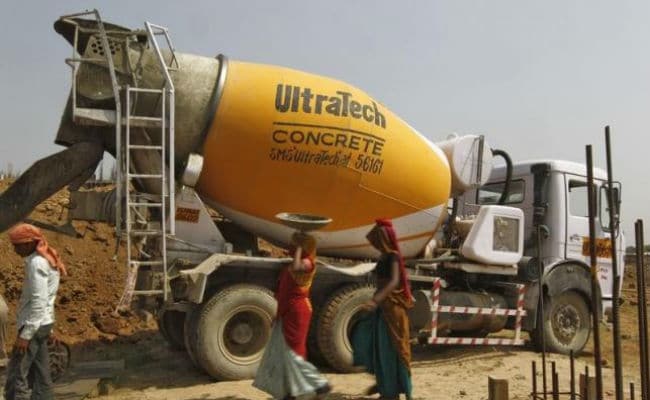 Mumbai:
The top cement maker UltraTech Cement Ltd on Monday offered $1.1 billion to buy Binani Cement Ltd days after a rival bid in what could be a test case for the country's fledgling bankruptcy process.
UltraTech, part of the Aditya Birla conglomerate, said Binani Cement's parent Binani Industries was seeking termination of the insolvency proceedings against the cement unit and had approached UltraTech to arrange funds for paying-off bank debts and other liabilities.
UltraTech's announcement comes days after a group comprising cement maker Dalmia Bharat and a fund backed by Bain Capital and Piramal Enterprises said its bid for Binani Cement had won approval from the company's panel of creditors.
The surprise move by UltraTech, which had also participated in the bidding process for Binani Cement under the process overseen by the National Company Law Tribunal (NCLT), will be a test case for the country's new bankruptcy law.
After India enacted its first formal insolvency law in 2016 to help cut record bad loans at its lenders, the central bank has steered some of the biggest loan defaulter companies for resolution under the bankruptcy court process. The government also tightened laws to keep errant company backers from trying to win back their companies.
Binani has sought to withdraw the company from ongoing bankruptcy proceedings at the NCLT, Sameer Kaji, a senior advisor for the group, told a televised news conference on Monday, adding that the UltraTech offer would mean no haircuts for the creditors.
When asked why the company was trying to resolve its debt outside the bankruptcy process, Kaji said: "We are questioning the basic process. We are saying that the process was not run in a transparent way".
Vijaykumar Iyer, the administrator appointed by the court known in India as interim resolution professional, did not immediately answer calls and a message seeking comment.
The NCLT will hear Binani's plea on March 22, Kaji told Reuters.
UltraTech's latest Rs 7,266 crore ($1.11 billion) offer will give it 98.43 per cent of Binani Cement, the company said, adding a deal will only be concluded at the end of bankruptcy proceedings against Binani.
UltraTech also said it had issued a letter of comfort to Binani confirming that it would provide funds for paying financial creditors, for the settlement or payment to trade creditors, and for payment of the corporate insolvency resolution process.
UltraTech shares ended 1.3 per cent lower on Monday in a Mumbai market that fell about 1 per cent. Binani Industries fell 4.8 per cent.
© Thomson Reuters 2018
(Except for the headline, this story has not been edited by NDTV staff and is published from a syndicated feed.)