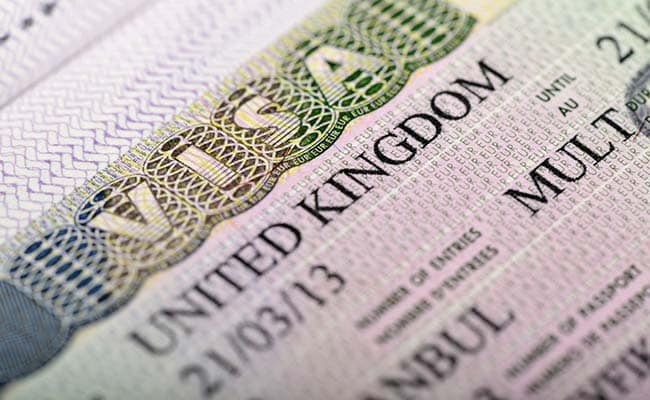 Highlights
Tech workers' movement should be treated as trade priority, says Nasscom
Changes in the UK visa policy come days before British PM's India visit
Theresa May to land in India on November 6 for a three-day visit
New Delhi:
Dismayed at
UK's proposed changes
in visa system that will impact skilled IT migration, software body Nasscom today called for a high skilled worker mobility pact between the two countries to safeguard the economic interests of both nations.
Nasscom said that the movement of tech workers should be treated as a trade priority rather than an immigration issue.
"Indian IT companies play a key role in driving the UK's growth and prosperity by significantly enhancing productivity and global competitiveness of British businesses, contributing to overall growth and job creation of the UK economy," Nasscom said.
Nasscom said it intends to focus on opportunities that UK Prime Minister Theresa May's forthcoming visit offers, for a fresh approach to skilled IT migration as part of a possibly new India-UK trade agreement.
It said that the fast growing and high value tech sectors rely on an effective immigration policy.
Such a policy should attract high skilled workers and minimise barriers to the flow of talented people between the two countries, it added.
"A system that restricts the UK's ability to access talent is also likely to restrict the growth and productivity of the UK economy," the association said.
The UK needs to have the "right" policies in place to encourage valuable temporary immigration, and minimise barriers to the flow of talented people, it added.
"Our key ask to both Governments is for a high skilled worker mobility agreement, along with an agreement on the free movement of data. The movement of skilled tech workers from India should be seen as a trade priority rather than an immigration issue," it said.
Under the new visa rules announced last evening by the UK Home Office, anyone applying after November 24 under the Tier 2 intra-company transfer (ICT) category would be required to meet a higher salary threshold requirement of 30,000 pounds from the earlier 20,800 pounds.
The ICT route is largely used by Indian IT companies in Britain, and the UK's Migration Advisory Committee had found earlier this year that Indian IT workers accounted for nearly 90 per cent of visas issued under this route.
The proposed changes in the UK visa policy come just days before British PM Theresa May lands in India on November 6 for a three-day visit.
Nasscom said that India and UK have been natural business allies, and enjoy a continued association, where free movement of skilled talent is the cornerstone of growth.
"Temporary placement of highly-skilled individuals into the UK provides a significant economic boost yet has a negligible impact on net migration," it added.
The relationship between the UK and the Indian ICT sector has seen a step change in recent years and the shared goal of being global centres for innovation makes the UK and India natural partners in technology, it said.
"We will continue to urge the UK government to realise that both countries stand to benefit massively from a fresh trade-based approach," it added.
(This story has not been edited by NDTV staff and is auto-generated from a syndicated feed.)