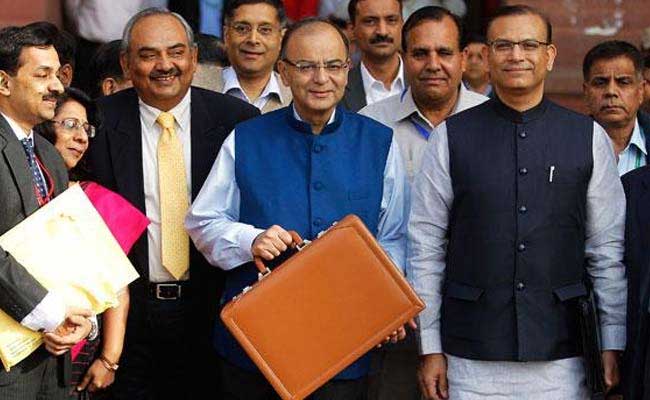 London:
UK-based businessmen and professionals have described India's annual Budget as reaffirming the reform agenda, but some rued its dependence on government spending and a lack of private sector push to fire up the economy. At a special post-Budget analysis session at India House in London yesterday, Indian High Commissioner to Britain Y K Sinha said the impact of the policies announced by Finance Minister Arun Jaitley on February 1 would have a worldwide positive impact.
"It was a very pro-poor and balanced Budget that will impact not only the Indian economy but the global economy too," Mr Sinha said in his opening remarks.
Describing the 2017 Budget as one of "many firsts", Deputy High Commissioner Dinesh Patnaik explained: "This was the first paperless budget and fully online, the date itself was advanced to February 1, non-plan and plan expenditure was merged into one and the Railway Budget was incorporated into the main Budget for the first time."
Mr Patnaik chaired a panel discussion with representatives from Indian and British companies doing business across both countries, including the Hinduja Group and Tata Consultancy Services.
"The good news is that there is no bad news. At times the fine print of a Budget has some shocks or surprises in store but that is not the case this time," said Satyendra Srivastava, Partner at Khaitan Legal Associates.
Lord Karan Bilimoria, founder of Cobra Beer and a House of Lords peer, felt the Budget had very positive messages for foreign investors and potential to strengthen India-UK ties. "The one missing element was in the field of higher education. The sector needs to open up," Mr Bilimoria said. The issue of US President Donald Trump's increasingly protectionist measures was also raised but largely dismissed as not having a very big impact on the Indian economy.
"This Budget buffers India from the uncertainties of the world well," said Devie Mohan, a FinTech market strategist. The panel was in general agreement on a much-needed boost to the private sector and asset reconstruction in the country. "The Indian economy is being fired on one cylinder, which is government spending. A private sector push is very much required," said Vindi Banga, Partner at private equity firm Clayton, Dubilier & Rice.
(This story has not been edited by NDTV staff and is auto-generated from a syndicated feed.)