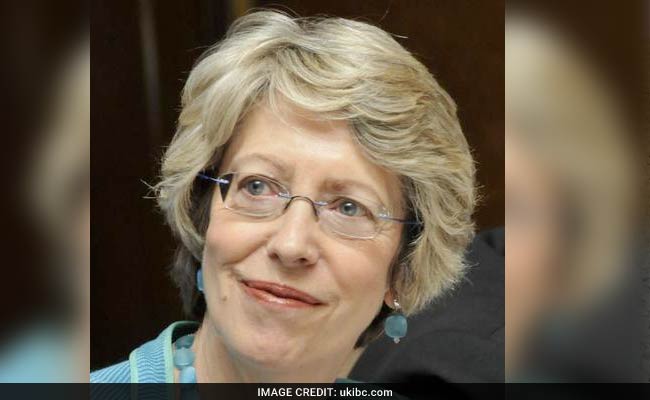 New Delhi
: The UK India Business Council (UKIBC) has called for a comprehensive free trade agreement between India and Britain to boost trade and investment ties.
"What we at the UKIBC would advocate is a Comprehensive Economic Partnership Agreement that covers trade in goods and services and bilateral investment," the Council's chair Patricia Hewitt told PTI.
She is here as part of a delegation led by UK Prime Minister Theresa May.
Ms Hewitt said this agreement should be forward-looking, considering the economic drivers of the future rather than the current or past.
But she added that the formal discussions on FTA "won't and can't" begin until the UK has left the European Union. On areas where businesses of both the countries can enhance their cooperation, Ms Hewitt said that for the UK companies, India is increasingly open to FDI and it is moving up in the 'ease of doing business' rankings.
"Just as importantly, there is a rising interest demand for the UK goods, services, technology and know-how to help achieve the goals set out in programmes such as Make in India, Digital India, Skill India and Swachh Bharat. And there are several areas where more bilateral trade and investment can bring near term benefits to both countries," she said.
She added that time waits for no one and it is important that companies do not wait for the 'Brexit' dust to settle and a comprehensive bilateral economic agreement to be inked to do business - the opportunity is now.
Under Make in India, there are several manufacturing sectors that offer substantial scope for UK-India innovation collaborations particularly in defence and aerospace.
The opportunities are multiple for the UK and Indian businesses to buy and sell right now, Ms Patricia said.
The UKIBC supports UK businesses with insights, networks, policy advocacy, services and facilities needed to succeed in India.
The bilateral trade in goods between the countries stood at $14 billion in 2015-16. India has received $23.10 billion FDI from Britain during April 2000 and March 2016.