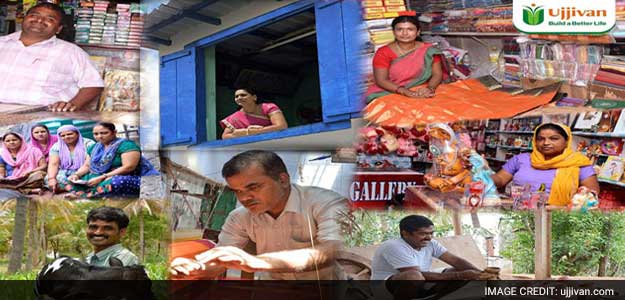 Ujjivan Financial Services shares saw strong listing on Tuesday, with shares rising as much as 16.5 per cent to Rs 244.65.

Ujjivan Financial Services had issued shares at Rs 210 through its initial public offer, which helped the Bangaluru-based company raise around Rs 900 crore.

Ujjivan Financial Services' IPO was subscribed nearly 41 times, indicating strong demand for the issue.

Ujjivan Financial Services' cost of fund, which is around 12 per cent now, is likely to come down going ahead once it starts its banking operations, the company told NDTV Profit.

"We expect a 200-250 basis points decrease in the cost of borrowing, which will contribute in the mid and long term to have sustainable growth," said Sudha Suresh, CFO of Ujjivan Financial Services.

Ujjivan is the second microfinance company to come with an IPO this year, after Equitas Holdings.


Ujjivan is the third largest microfinance company in India according to assets under management after Janalakshmi and SKS Microfinance. It operates in 24 states through 470 branches.
Like Equitas, Ujjivan has also received in-principal licence to setup small finance bank, which analysts say will fuel its next phase of growth. The company expects to start its banking operation from April 1, 2017.
Ujjivan offers loans for small and micro businesses, education, house renovation and for emergency purposes. 47 per cent of its loans are from repeat customers. Ujjivan's loan accounts have grown at 45 per cent compound average growth rate (CAGR) in last three years.
Last month Equitas Holdings, which is the fifth largest microfinance lender in India, saw overwhelming response to its share listing. Its shares jumped as much as 33 per cent on debut.
Ujjivan Financial Services shares closed 10.26 per cent higher at Rs 231.55.