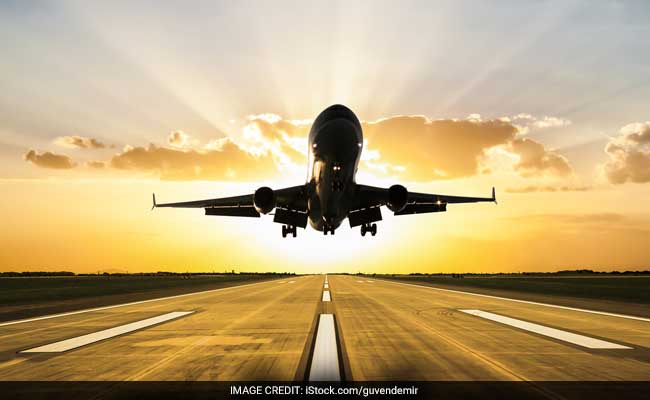 Highlights
Alliance Air has finalised agreement for leasing 10 new turbo-prop planes
Air India is anticipated to be a significant player in the ambitious UDAN
Alliance Air has been working on expanding its fleet
New Delhi:
Air India's regional arm Alliance Air has finalised the agreement for leasing 10 new turbo-prop planes as it gets ready to fly to unserved and under-served airports under the government's regional connectivity scheme.
The national carrier is anticipated to be a significant player in the ambitious UDAN (Ude Desh Ka Aam Naagrik) scheme -- that seeks to boost regional air connectivity as well as make flying more affordable for the masses.
Gearing up for more regional flights, Alliance Air has been working on expanding its fleet by leasing more number of 72-seater ATRs.
A senior official said Alliance Air has finalised the agreement for leasing ten new ATRs or turbo-prop planes.
Currently, Alliance Air has 10 ATRs and two of them are 42-seater ones.
It is a wholly-owned subsidiary of Air India and operates 39 point-to-point air services daily to 34 cities from six base stations -- Delhi, Kolkata, Mumbai, Hyderabad, Bengaluru and Bhopal. Majority of its destinations are tier-II and tier-III cities.
Earlier this year, Alliance Air had invited bids for leasing of the twin turbo-prop planes for 12 years.
From its current fleet, the airline plans to phase out a few aircraft and replaced them with new planes.
With some of the leading private carriers yet to evince keen interest in UDAN, the government is banking on the national carrier for the initiative to be a success.
For UDAN -- which would based on both subsidised and market-based pricing mechanism -- fares would be capped at Rs 2,500 for one-hour long flights.
In this regard, the government has set up the Regional Connectivity Fund (RCF) -- that would be 80 per cent financed by the Centre and the rest by respective states.
An amount of up to Rs 8,500 would be levied on every flight in major routes to fund UDAN. The levy, effective December 1, would be for an entire flight and the price of each ticket could go up depending on the number of seats in that particular flight.
"The levy for an up to 1,000 kilometre length of scheduled flight will be Rs 7,500 per flight, Rs 8,000 for a 1,000-1,500 km flight and Rs 8,500 for flights above 1,500 km," Civil Aviation Secretary R N Choubey said earlier this month.
It would be applicable only on scheduled domestic flights operating on major routes and excludes regional flights.
According to the Civil Aviation Ministry, the proposed levy is a small amount but can go a long way in bringing more travellers and cities to the Indian aviation network.
(This story has not been edited by NDTV staff and is auto-generated from a syndicated feed.)