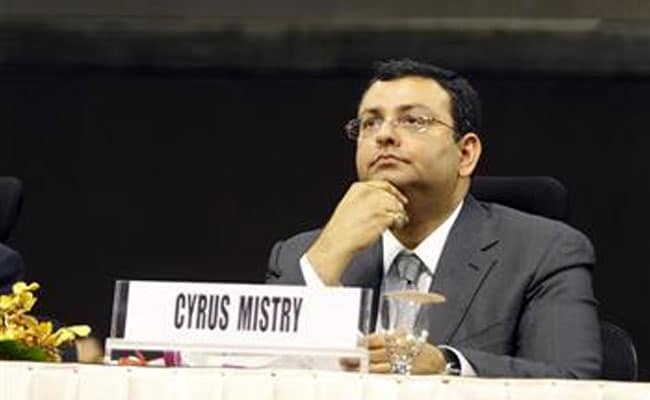 Mumbai
: Two Cyrus Mistry family companies on Tuesday urged the National Company Law Tribunal (NCLT) to use its discretion in waiving the eligibility criteria of 10 per cent shareholding required under the Companies Act for moving the Tribunal to challenge his ouster from Tata Sons.
The Mistry companies had filed petitions challenging his removal from Tata Sons but the National Company Law Tribunal had on Monday held that their plea was "not maintainable" as both the firms did not fulfil the eligibility criteria of 10 per cent shareholding to move the NCLT.
The petitioners had alleged "mismanagement" at Tata Sons and "oppression of minority shareholders" and argued that the removal of Mr Mistry from Tata Sons was not proper.
Counsel for the petitioners Aryama Sundaram argued that there were grievances in respect of the Articles of Association of Tata Sons which went against the company.
Mr Sundaram said that the petitioners were not just minority shareholders but a different class of shareholders because the decisions taken by Tata Sons were "oppressive" (against them). On alleged mismanagement at Tata Sons, the Mistry companies' lawyer said it seems that "Tata Sons is becoming a 'Board Management Company'."
Mr Sundaram further alleged that the Articles of Association of Tata Sons were not in public interest.
Arguments by Mistry companies concluded on Tuesday. Tata Sons and other parties have been asked to argue on the next date of hearing, March 17.
A bench of B S V Prakash Kumar (member-judicial) and V Nallasenapathy (member-technical) had observed on Monday that "Mistry's companies have failed to satisfy us on the minimum 10 per cent shareholding eligibility criteria under the Companies Act and so these petitions are not maintainable".
Mr Mistry's firms had pleaded that under the Act, the NCLT can waive the requirement that a petitioner should hold at least one-tenth of the 'issued share capital' of the company or represent at least one-tenth of the minority shareholders.
However, Tata Sons had opposed the petitions, saying that as per a Supreme Court order, the petitioners were not eligible under the Companies Act as minority shareholders to file such pleas before the NCLT.
Tata Sons had argued that if preference capital is also considered, the two petitioner firms hold only 2.17 per cent of the total issued share capital of the holding company that controls the Tata conglomerate.