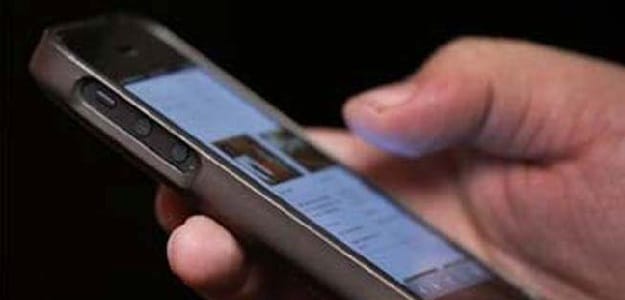 New Delhi
: Amid controversy over a tax reminder notice worth Rs 14,200 crore to Vodafone for an issue under arbitration, Telecom Minister Ravi Shankar Prasad on Monday said the government was trying to resolve the issue.
"When an Indian company goes to England, it pays taxes. Pharma companies pay taxes in the US. The Prime Minister has said taxes cannot be levied on retrospective basis. But tax liability issue still remains. They are saying the case is in arbitration. We are trying to find a way to resolve this issue," he said at an Aaj Tak event.
He added that it was not right to gauge the country's economic capability by limiting it to the Vodafone case.
On February 4, the Income Tax Department issued Vodafone a reminder over its Rs 14,200-crore tax demand and threatened to seize assets in the case of non-payment.
The notice, sent to Vodafone International Holdings BV, said the dues are in relation to its $11 billion acquisition of Hutchison Whampoa's India telecom business in 2007.
The British telecom major has disputed the tax demand over its acquisition of 67 per cent stake in Hutchison, now called Vodafone India, arguing that no tax was due as the transaction was conducted offshore.
But the tax department's contention is that capital gains were made on assets in India. The issue is under international arbitration.
Vodafone strongly reacted to the tax reminder saying it represented "a complete disconnect between the government and the tax department" and ran contrary to Prime Minister Narendra Modi's promise of a tax-friendly environment for foreign investors.
"The Indian government stated in 2014 that existing tax disputes, including ours, would be resolved through the existing judicial process," Vodafone had said.
The government had defended the reminder notice as "a routine exercise of sending collection notice to all those whose dues are not stayed by any Court".
"The party (Vodafone) can always approach assessing officer with a request to stay the demand as per law. In case assessing officer does not agree, party can go to next higher authority and get a stay," Revenue Secretary Hasmukh Adhia had said.
Talking about the economic affairs, Mr Prasad said the government was working towards an "enabling environment for growth".
"There is tension on the global economic horizon. Despite that India is growing at a consistent rate of 7 per cent plus. India is receiving high FDI," he said.
Mr Prasad added that India is progressing at a fast pace and all economic parameters indicate towards India emerging as a strong global economic power.
Various policy initiatives taken by PM Modi are aiding in strong and robust growth and generation of jobs in the country, he said.
"Our government is working for poor, farmers and other marginalised sections of the society. We have taken several progressive steps that would uplift and empower all sections of our society," he said.
Mr Prasad said organisations like BSNL had again become profitable and the Department of Post was helping in financial inclusion of the poor.
"India now has 100 crore mobile subscribers and 40 crore internet subscribers and growing, electronic manufacturing is also doing good with over 10 crore mobiles being made every year and new jobs being created. Similarly, E-commerce sector is growing at over 67 per cent and is also the largest employment generator today," he said, adding that the focus was on building a new India through digital connectivity.