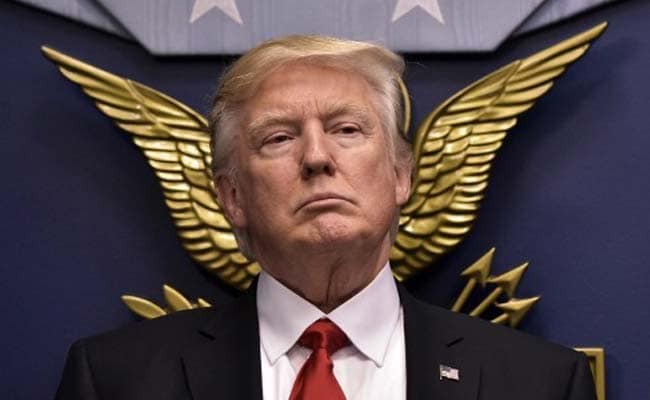 The top leaders of some of the world's biggest companies have been quick to denounce President Donald Trump's temporary immigration ban, calling it un-American and bad for business. The US President last week signed an order banning immigrants from seven Muslim-majority countries from entering the US. Trump also ordered a 120-day suspension of the US refugee program. "This is unprecedented," said Bill Klepper, a management professor at Columbia Business School in New York, referring to the corporate reaction to the executive order.
Here is a 10-point cheat-sheet
1) The chief executive of Wall Street powerhouse Goldman Sachs, Lloyd Blankfein, is the latest leader of a top global US corporation to speak out against President Donald Trump's order to halt arrivals from several Muslim-majority countries.
2) The criticism from Goldman Sachs' top leader assumes significance as many former high-ranking Goldman executives hold prominent positions at Trump administration. Goldman's former Chief Operating Officer Gary Cohn is head of the White House National Economic Council. Others include Treasury Secretary nominee Steven Mnuchin and Trump advisers Steve Bannon, Anthony Scaramucci and Dina Powell.
3) In a voicemail to employees, the chief executive of Goldman Sachs said diversity was a hallmark of the company's success, and if the temporary freeze became permanent, it could create "disruption" for the bank and its staff. "This is not a policy we support," he said.
4) In Silicon Valley, the top leaders of big companies, which employ many immigrants, have also denounced Trump's immigration ban. Tim Cook, the CEO of iPhone maker Apple Inc., told employees that his company does not support the order. "Apple would not exist without immigration," Mr Cook said.
5) CEOs from e-commerce companies Amazon.com Inc., eBay Inc and Etsy Inc. also said they did not support Trump's order, as did the head of video-streaming company Netflix Inc.
6) Google, whose CEO Sundar Pichai has slammed Trump's move, plans to give as much as $4 million to four organizations that provide legal assistance and other services to immigrants. The crisis fund will consist of $2 million from the company and $2 million in employee donations.
7) Google is worried that Trump's executive order will harm many of its current workers and their families, and will make it more difficult to hire technically skilled workers from outside the US in the future.
8) Starbucks Corp Chief Executive Officer Howard Schultz said on Sunday that the company planned to hire 10,000 refugees over five years in 75 countries, two days after U.S. President Donald Trump's executive order banning refugees from certain countries.
9) Many other CEOs were also more outspoken. Nike Inc CEO Mark Parker said the company did not support the executive order. "Nike believes in a world where everyone celebrates the power of diversity," he said in a statement. "Those values are being threatened by the recent executive order in the U.S. banning refugees, as well as visitors, from seven Muslim-majority countries." Brent Saunders, CEO of U.S. drugmaker Allergan Plc, tweeted: "Oppose any policy that puts limitations on our ability to attract the best & diverse talent."
10) However, many US corporate bosses have stayed silent on President Donald Trump's immigration curbs. Many in corporate America are still trying to work out how to deal with a new government that takes a more conservative stance on some social issues and has an anti-globalization platform.
(With agency inputs)