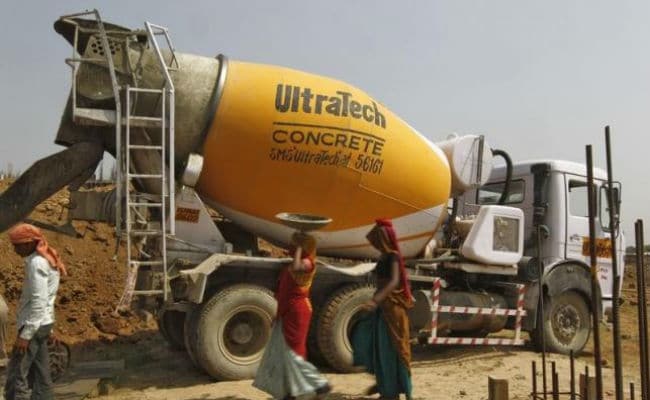 New Delhi:
UltraTech Cement on Wednesday said the Competition Appellate Tribunal (COMPAT) has granted a stay on an order passed by the fair trade regulator Competition Commission of India (CCI) against the company on deposit of 10 per cent of the penalty amount.
In August, CCI had slapped over Rs 6,700 crore of penalty on 11 cement firms including UltraTech, ACC, Ambuja, Ramco and JK Cement as well as the industry body Cement Manufacturers Association (CMA) for indulging in cartelisation.
UltraTech had filed an appeal against the Order dated August 31, 2016 before the COMPAT.
"Hearings on the stay application had been held by the COMPAT. While disposing off the application, the COMPAT vide its order dated November 21, 2016 granted stay with the deposit of 10 per cent of the penalty amount within one month from the date of the Order," the company said in a regulatory filing.
The CCI had imposed penalty of Rs 1,175.49 crore on the firm. This Order was passed by CCI pursuant to the Order of the COMPAT setting aside the Order of the CCI dated June 20, 2012 and remitting the matter to CCI for fresh adjudication, the flagship firm of the Aditya Birla Group said.
In the August 2016 order, apart from penalising the CMA, CCI had directed all the firms to "cease and desist" from indulging in any activity relating to agreement, understanding or arrangement on prices, production and supply of cement in the market.
This order was passed by CCI following directions issued by the COMPAT, which had remanded the matter involving the cement firms to regulator for passing fresh orders. Tribunal had also set aside fine on the 10 firms imposed earlier.
(This story has not been edited by NDTV staff and is auto-generated from a syndicated feed.)