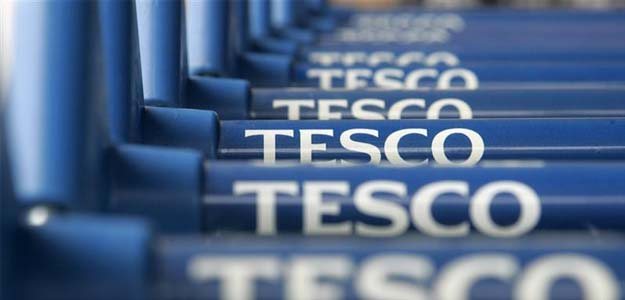 Tata Group is awaiting final regulatory approvals for its proposed joint venture with UK- based retail giant Tesco before opening stores in India, a senior company executive said today.

Tata Group firm Trent Hypermarket and Tesco in December last year won approval of the Foreign Investment Promotion Board (FIPB) to open multi-brand retail stores, but the two may have still not got final approval orders owing to inter- ministerial issues over wording of the nod.


"We are awaiting the approvals... When we get it we will make our plans (to open multi-brand retail stores). We are still waiting for the acceptance (of 50:50 joint venture of Trent-Tesco)," Trent Ltd Vice-Chairman Noel Tata said on the sidelines of a CII event here.
In December, FIPB approved Tesco Plc's proposal to enter the Indian multi-brand retail segment in joint venture with Tata Group company Trent Hypermarket Ltd with an initial investment of $110 million (about Rs 680 crore).
However, DIPP Secretary Saurabh Chandra on his last day at the Department of Industrial Policy and Promotion on February 28 wrote to Finance Ministry on the wording of the nod to Trent-Tesco proposal keeping in mind the changes FIPB had made in the original proposal.
Sources said the DIPP in a proposal to FIPB had conditioned the approval to Tesco Overseas Investment Ltd, a unit of Tesco, always remaining a 100 per cent subsidiary of the UK-based retailer.
Also, it put the condition that Trent Hypermarket Ltd (THL) would remain the exclusive licensee of Tesco brand in India and that the names of Tata and Tesco Enterprise be carried on all banners and stationery/records of the THL.
These conditions were altered by the FIPB, sources said.
Also, as per the DIPP proposal, fresh agricultural produce, including fruits, vegetables, flowers, grains, pulses, fresh poultry, fishery and meat products, may remain unbranded. Other than these categories, all other products sold in the stores under the multi-brand retail trading policy shall be branded.
Besides, Chandra also raised objections to the clubbing together of conditions on the amount of FDI to be invested in the first tranche.
According to the conditions in the proposal, the amount to be brought in as FDI by the foreign investor in the first tranche should not be less than $100 million.
Moreover, at least 50 per cent of the total FDI brought in the first tranche, $50 million, shall be invested in the "back-end infrastructure" within three years of the receipt of the first tranche by Trent Hypermarket Ltd.
After the final approval, Tesco will pick up 50 per cent stake in Trent Hypermarket Ltd.
Tesco is the first global retailer to apply for multi- brand retailing after the government allowed 51 per cent FDI in the segment in September 2012.