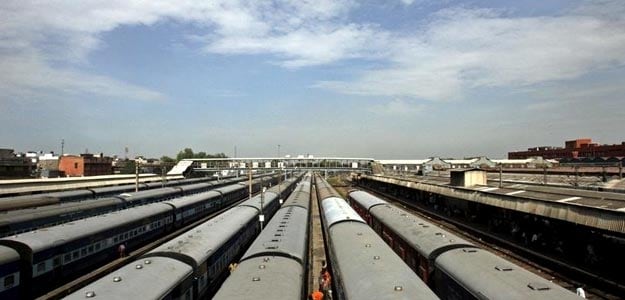 New Delhi
: Travel in railways' upper class categories has become costlier as a service tax levy of 14 per cent and a 'Swachh Bharat' cess of 0.5 per cent became effective from Sunday.
According to a Rail Ministry circular, the levies make for a 4.35 per cent hike for travel in first class and all AC classes from November 15.
The decision to increase passenger fares is in line with a government notification on November 6 for imposing a Swachh Bharat cess on all taxable services.
"Service tax of 14 per cent and Swachh Bharat cess of 0.5 per cent are chargeable on 30 per cent of total passenger fare equivalent to 4.35 per cent of the total fare on first class and all AC fares," the circular said.
However, the service tax will not be applicable for tickets issued before November 15. Neither would the levy be applicable for general and sleeper-class travel.
With the hike, 'AC-I' fares on mail and express trains from New Delhi to Mumbai are up Rs 206 while a rise of Rs 102 is applicable on 'AC-III' fares from New Delhi to Howrah.
On the Delhi-Chennai route, the increased fare works out to about Rs 140 for the 'AC-II' segment.
According to an estimate, the service tax levy and the Swachh Bharat cess are expected to fetch about Rs 1,000 crore in a year.
Annual earnings for Railways from the passenger segment are estimated to be at about Rs 35,000 crore.