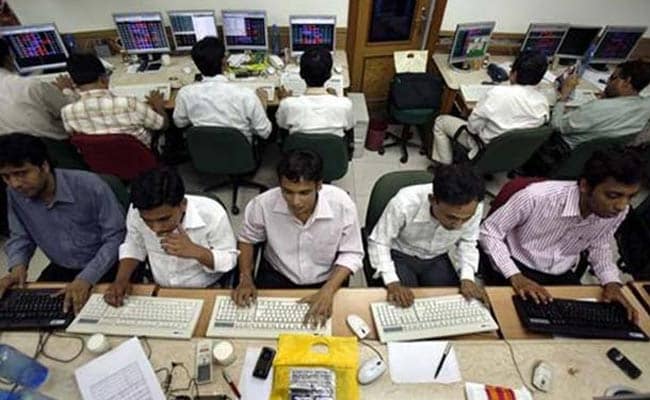 Indian stock markets are likely to start Thursday's session on a flat note with the SGX Nifty on Singapore Exchange trading down 11.50 points at 10,456.50. Shares in the other Asian markets offered a muted reaction to the passage of US tax cuts as benefits to company bottom lines were already baked into stock prices. MSCI's broadest index of Asia-Pacific shares outside Japan dipped 0.1 per cent in thin trade, while Australian stocks lost 0.3 per cent. Japan's Nikkei eased 0.3 per cent. Overnight on Wall Street, the Dow Jones industrial average fell 0.11 per cent, the S&P 500 lost 0.08 per cent and the Nasdaq Composite 0.04 per cent.
Breaking a four-day winning streak, the
BSE Sensex closed 0.18 per cent lower at 33,777.38
on Wednesday. The Sensex had touched an all-time high of 33,956.31 during the session. The NSE Nifty fell 0.18 per cent to end at 10,444.20. It earlier hit a record high of 10,494.45. Caution set in ahead of the release of the minutes from the Reserve Bank of India's policy meeting earlier this month.
Research analyst
Simi Bhaumik
shared her trading picks.
Buy DLF for a target price of Rs 254 with stop loss at Rs 240
Buy Hindustan Zinc for a target price of Rs 312 with stop loss at Rs 300
Buy Jet Airways for a target price of Rs 756 with stop loss at Rs 725
Disclaimer: Investors are advised to make their own assessment before acting on the information.