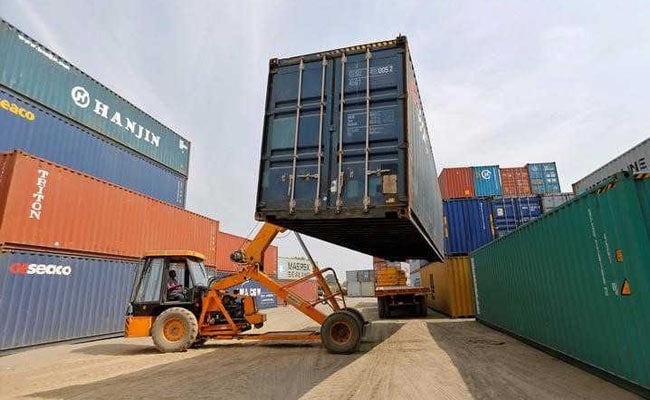 New Delhi: India's trade deficit narrowed to $13.83 billion from $14.02 billion in the previous month, government data showed on Friday. Merchandise exports for November rose 30.55 per cent from a year ago to $26.20 billion. Goods imports last month were $40.02 billion, a gain of 19.61 per cent from a year ago, data from the commerce and industry ministry showed.
At the same time, country's services exports grew by 8 per cent to $14.15 billion in October, the Reserve Bank (RBI) data showed today. They amounted to $13.11 billion in October last year. The imports of services increased as well, by 13.3 per cent, entailing an outgo of $8.7 billion in October, as per the RBI data on India's International Trade in Services. Import payments were at $7.68 billion in October 2016. Cumulatively, the services exports during the April-October period of the 2017-18 fiscal reached $94.48 billion. The imports stood at $55.44 billion. India is one of the major economies contributing to the world services export industry.
The services sector contributes to about 55 per cent in India's gross domestic product (GDP). The data published by the Reserve Bank of India is provisional and undergoes revision when the Balance of Payments (BoP) data is released on a quarterly basis.
(With PTI inputs)
© Thomson Reuters 2017
(Except for the headline, this story has not been edited by NDTV staff and is published from a syndicated feed.)