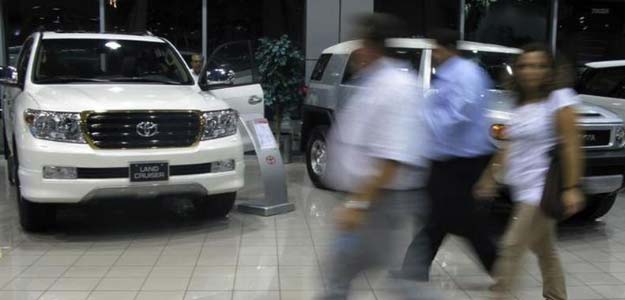 Toyota Motor Corp is recalling more than 400,000 vehicles in Saudi Arabia that were produced from 2006 to 2010 due to concerns about unintended acceleration, the company and Saudi Arabia's trade ministry said.
This is the same issue that led to the recall of nearly 19 million Toyota vehicles worldwide from late 2009 to early 2011.
Toyota and its agent in Saudi Arabia, Abdul Latif Jameel Co, will install brake override systems in the affected vehicles, the Saudi Arabian Ministry of Commerce and Industry said in a statement this week.
This is the second country, after the United States, where installation of the brake override system to prevent runaway Toyota vehicles has been required, the statement said.
Toyota in an emailed statement said that its main Toyota brand and luxury Lexus brand vehicles "are safe even without" a brake override system.
Regulators in the United States in 2011 found that there was no electronic-based cause of unintended high-speed acceleration in Toyota vehicles.
But, Toyota said it recalled the vehicles in Saudi Arabia to "ensure customers' peace of mind" and after the trade ministry's "strong request" that software for a brake override system be installed, Toyota said in its emailed statement.
The Toyota brake override system automatically counteracts any instances of unintended acceleration, including cutting power to the engine.
The recall in Saudi Arabia affects seven Toyota brand and three Lexus brand vehicles from model years 2005 to 2011.
Copyright: Thomson Reuters 2013