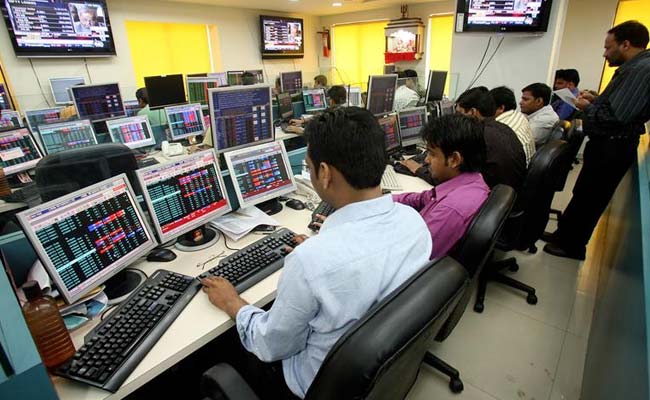 As the New Year has commenced, investors would soon be scurrying for value and growth stocks so as to make the most of the ongoing bull-run in the Indian financial markets. While some of us may be reeling with remorse for not having jumped the bandwagon and missing out on the market rally since Sensex, Nifty surged by nearly 30% in the year gone by. However, several investors and potential investors are keeping their fingers crossed, wishing for the rally to continue, or at least to maintain the momentum in 2018. Some brokerages and wealth managers are also working overtime in a bid to make sound projections of stocks, which are likely to offer returns at least at par with the past year's, if not more.
These are the five stocks suggested by Motilal Oswal Securities
Dabur India with target price of Rs 410: Nearly 50% of Dabur's domestic sales comes from rural India - the highest proportion among FMCG companies - making it an ideal play on rural revival. For 2QFY18 rural sales grew by 11%, faster than its growth in urban sales at 10%. Worries on both the wholesale channel due to GST implementation and rural sales are receding faster than expected.
L&T with target price of Rs 440: Larsen & Toubro (LT) is exposed to several levers across business/geographic segments and has emerged as the E&C partner of choice in India, which provides a robust foundation to capitalize on the next leg of investment cycle. Under its new five-year strategic plan to FY21, LT aims to: grow sales at 12-15% CAGR to reach Rs 2 trillion by 2021, expand margins to 11.2%, up 120bp over FY16, driven by higher profitability in key manufacturing verticals (power, process, forgings and Katupalli yard) and hydrocarbons, unlock value via asset sales to drive ROE to 18% from 12% in FY16 and reduce working capital to 18% of sales from 24% currently.
Oberoi Realty with target price of Rs 580: Oberoi Realty is a Mumbai-focused premium real estate developer, with presence in the residential, commercial and hospitality segments. It enjoys EBITDA margins of >50%. Its residential portfolio comprises 19msf of developable area, providing strong growth and cash flow visibility over the next 10-12 years. The recent foray into affordable housing completes its bouquet of offerings and should help it enjoy tax incentives. It plans to multiply its annuity portfolio from 1.6msf to 4.2msf by launching two new malls and an office complex on its existing land bank, which is fully paid for. The expansion will result in leasing income increasing by 4x over the next five years.
Nilkamal with a target price of Rs 2,215: Nilkamal is a market leader with 32% share in the moulded furniture segment and sells 1.4mn plastic chairs per annum (one of the largest in India). The plastics division (89% of revenue) has grown consistently at 8.3% CAGR over FY12-17. The retail division, @home has turnaround from negative EBIT to INR32mn EBIT profit in FY17. Over FY12-17, Nilkamal's revenue and PAT grew at 7%/17% as EBITDA margin expanded by 110bps. We expect margins to further improve. The company has free cash flows with very low leverage (D/E of 0.14x FY17). Return ratios (RoE) improved from 10% in FY15 to 18% in FY17.

Motherson Sumi with target price of Rs 458: Motherson Sumi has four divisions wiring harness (15%), polymers (52%), mirrors (28%) and other components (5%). The company operates 230 plants in 37 countries and has enviable track record of strong performance with unwavering focus on capital allocation. Mothersons has evolved as a partner of choice for all most all OEMs in the world, reflecting in increasing share of business and market leadership in all the key businesses that it operates in. It is in sweet spot to benefit from evolving disruptive global automotive trends, which would drive its next wave of growth. The latest acquisition of PKC strengthened its presence in commercial vehicle wiring harness segment. Company has strong organic growth opportunities in international as well as domestic market driven by increase in content per vehicle, strong order book and entry in new markets/segment.