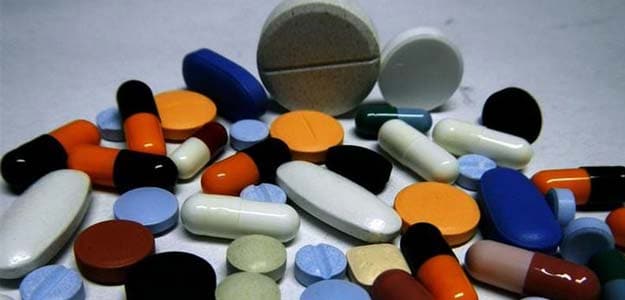 India's top drugmakers, among the world's biggest producers of cheap generic medicines, are looking beyond their own shores to generate revenue, seeking to profit from big-selling drugs going off-patent this year in the lucrative U.S. market.
Global demand for generic drugs from Indian companies such as Ranbaxy Laboratories, Dr. Reddy's Laboratories, Cipla and Sun Pharmaceutical Industries is booming as developed nations battle rising healthcare costs.
Ranbaxy, India's largest drugmaker by sales, reported a quarterly net profit of $23.3 million on Wednesday roughly in line with expectations, and said it had filed for three new generic products in the United States.
Despite a Supreme Court ruling last month which seemingly opened the way for generic drugmakers to sell their cheaper copies of patented drugs at home, the likes of Ranbaxy still see the U.S. market as being more lucrative.
"Ranbaxy's domestic business generates only 25 per cent of sales and the path ahead looks tough as growth has slowed down due to pricing pressures and intense competition," said Deepak Malik, a pharmaceuticals analyst at Emkay Global in Mumbai.
"Hence, the company has to look at global markets to make more money."
Ranbaxy could not be reached to talk about their results and forecasts.
India's leading drugmakers have been put off their home market, analysts say, due to a new government policy to cap prices, which cuts into their margins.
The initiative was instigated to make drugs that are deemed essential more accessible to the country's mostly poor 1.2 billion people.
Indian companies account for one third of new generic drug filings in the United States. They however face intense competition as well as rising lawsuits from innovators and a stricter U.S. regulatory environment.
Ranbaxy generates more than 50 per cent of its sales in North America.
The company, controlled by Japan's Daiichi Sankyo Co, is awaiting the U.S. drug regulator's final nod for its generic versions of Novartis AG's hypertension drugDiovan and Roche Holding AG's Valcyte, a medicine used to prevent infection with the herpes virus.
The race to get approval reaps big rewards - the winner enjoys a 180-day marketing exclusivity for the drug.
Ranbaxy has sufficient capacity to meet rising demand in the United States after it received a U.S. FDA approval for a manufacturing plant in India last year.
Innovator companies are expected to lose nearly $15 billion in revenue in United States alone in 2013, industry reports say, as drugs go off patent.
Other big ticket drugs nearing patent expiry in the United States include Eli Lilly and Co's anti-depressant Cymbalta and human insulin analogue Humalog and Roche's cancer treatment Xeloda.
Valued at $3.6 billion, Ranbaxy shares ended down 2.94 per cent. The stock is down nearly 12 per cent this year, compared to a 2.9 per cent rise in the Mumbai market.
Copyright @ Thomson Reuters 2013