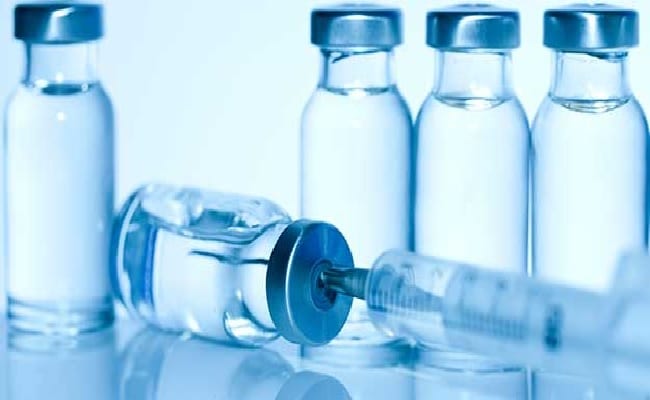 Shares of drugmakers were witnessing heavy selling pressure in trade today with frontline pharma stocks such as Sun Pharma, Cipla, Aurobindo Pharma, Dr Reddy's Laboratories and Lupin falling between 3 and 8 per cent to hit fresh 52-week lows on the stock exchanges. The pharma companies have been facing a lot of regulatory hurdles in the United States - their largest market. Domestically also the drugmakers are facing challenges after the government forced lower prices of essential lifesaving drugs. Losses in heavyweights wiped out investors' wealth to the tune of Rs 19,000 crore in today's session.
Shares of mid-cap pharma companies like Wockhardt, Torrent Pharma, Biocon, Cadila Healthcare, Strides Shasun, Alkem Labs, IPCA Labs, Natco Pharma, Divis Labs, Suven Life Sciences, Panacea Biotech, Vivimed Labs and Astrazeneca Pharma were also trading with a negative bias, down between 2 and 5 per cent.
Analysts say the fresh selloff in the pharmaceutical shares has been triggered after Sun Pharma's US-based subsidiary Taro Pharmaceuticals reported a weak set of earnings in the March quarter, casting doubts over the future growth plans of the pharma sector in the US.
Taro Pharmaceuticals' dollar revenue fell to $196 million from $265 million during last year. Its net income declined to $83 million from $115 million (YoY) and Taro's EBITDA margins (operating profit margins) also squeezed to 54 per cent from 70 per cent.
The numbers assume significance as Taro contributes approximately 30 per cent of EBITDA (operating profit) for Sun Pharma.
Edelweiss said in a note that the decline in Taro's earnings was due to increasing competitive intensity and pricing pressure.
Chaturya Aggarwal, pharma analyst at IDBI Capital Markets and Securities, said, "The US market is not giving them enough room which was expected and it was expected that the base business will erode by 5-6 per cent but after Taro and Glenmark's earnings, we realized the erosion was much higher especially even in specialized segments like derma (skin products) which were supposed to be margin saviour compared to overall base business."
Ms Aggarwal also said that in domestic markets also, more and more technicalities are arising which is also causing pain for the pharma sector.
A K Prabhakar, head of research at IDBI Capital Markets and Securities adds that there can be a correction of 8-10 per cent going ahead and pharma companies are likely to see one more quarter of pain before things start to change for the sector.
The Nifty Pharma index ended 3.12 per cent lower, underperforming the benchmark Nifty, which closed down 0.55 per cent.