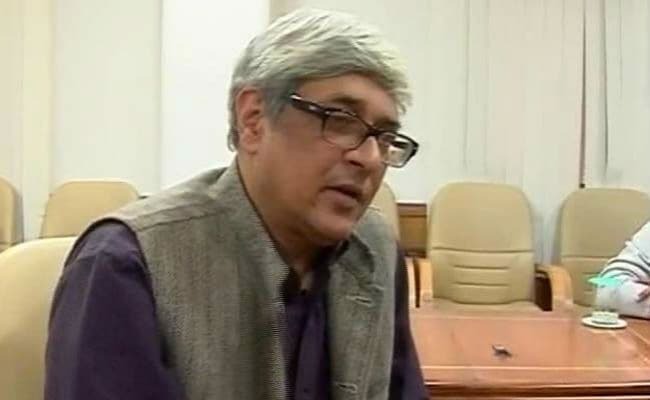 Days after the International Monetary Fund downgraded India's growth forecast for the current fiscal year (2016-17) by one per cent, the Indian government's policy think tank, NITI Aayog, has termed such forecast as premature.
In an exclusive interview with NDTV, Bibek Debroy, economist and member of NITI Aayog, said, "I have several layers of responses. First, if you average out, it is still above 7 per cent. The more important point, though, is that there is a difference between economic activity contracting and an estimate that's based on GDP or more accurately gross value added."
Mr Debroy said it would take at least six months before one can come to a conclusion on the note ban's impact on the economy.
"It is premature on anyone's part to hazard a guess on what the impact will be," said the NITI Aayog member and added, "Don't get me wrong. I am not saying that there won't be any impact on Q3 and Q4 this year. But until we wait for six months, don't think we will get an accurate assessment."
Mr Debroy also argued that reports of jobs losses and contraction of the economy is more 'anecdotal' than what the data so far has shown.
"Forget the government... you can say that the government is biased but the data you get from CMIE or another private study that has been done show that the impact is marginal. Even at NITI, we have done a study on agriculture and that too doesn't show any massive overall impact."
Mr Deboy said in Uttar Pradesh, especially the ready to market potato crops were affected initially when the note ban was announced.
Ahead of Budget 2017 when the centre would present a combined general and railway budget, Mr Debroy said he expected a thrust to public investment "that will stimulate private investment."
And on a day when the Union Cabinet decided to list general insurance companies in the stock market paving the road to disinvestment, Mr Debroy told NDTV that there would be "much more action on the disinvestment front than the last two years."
In October last year, NITI Aayog recommended disinvestment of 44 public sector undertakings that could raise nearly Rs 20,500 crore for the government.