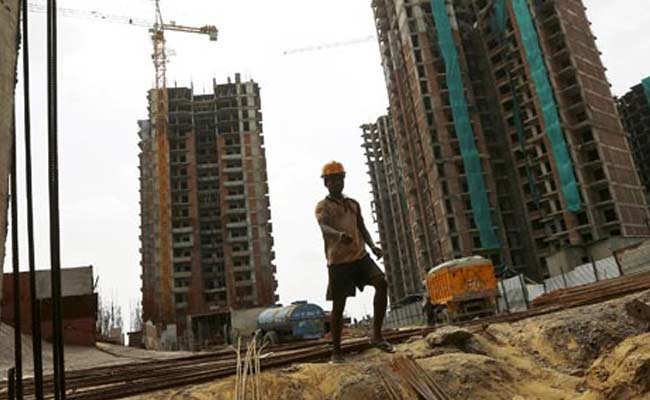 Highlights
Government is looking for ways to revive growth, Arun Jaitley said
The stimulus may force government to abandon its fiscal deficit target
A few quarters ago India was the world's fastest growing major economy
The government is considering a plan to loosen the fiscal deficit target so that it could spend an additional Rs five lakh crore or $7.7 billion in the financial year ending in March 2018, two government sources said on Thursday.
Both the officials declined to be named as the plan, aimed at reviving economic growth, is still to be made public, said news agency Reuters.
On Wednesday, Finance Minister Arun Jaitley said the government is looking for ways to revive economic growth, which slipped to a three-year low of 5.7 per cent in the quarter to end-June. The minister said he will disclose the "necessary steps" after they are cleared by Prime Minister Narendra Modi.
"We have taken note of all the economic indicators available," Mr Jaitley told reporters. "The government will take any additional moves which are necessary." He has held meetings with cabinet colleagues and other government officials over the past two days to devise a plan to reboot the economy.
But ramping up government spending at a time when lower-than-expected tax collections and sluggish economic growth have strained the central government's revenues, could force Mr Jaitley to abandon his promise to trim the fiscal deficit to a decade-low of 3.2 per cent of GDP.
The slump in growth is in sharp contrast from a few quarters ago when India was the world's fastest growing major economy and was hailed as a rare bright spot in a dim global economy.
Since then economic growth has been on a downward trajectory, in part due to PM Modi's struggle to fix debt-laden state-run banks and stressed corporate balance sheets.
Faulty implementation of the GST or nationwide goods and services tax has also caused chaos, dampening business activity in an economy that has yet to fully recover from the PM's shock outlawing of 500- and 1,000-rupee notes in November.