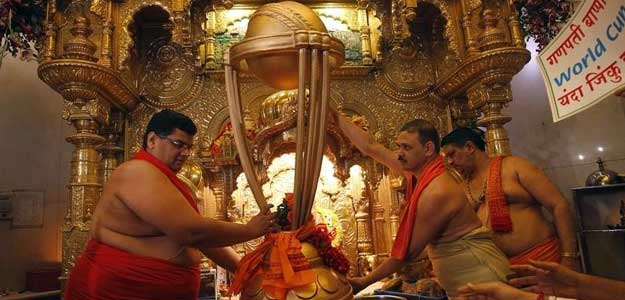 Hyderabad:
Tirumala Tirupati Devasthanams (TTD), which manages the world's richest Hindu temple of Sri Venkateswara Swamy, has not decided yet on moving its stash gold under the recently launched Gold Monetisation Scheme of the central government, a top official of the Board said.
"We are evaluating different things. There is an existing high-level investment committee which will take a decision.
Based on that, TTD will take a decision on participating in Gold Monetisation Scheme," TTD executive officer Sambasiva Rao told PTI.
He said the committee comprising retired officials from organisations such as the Reserve Bank and State Bank of India would give its decision based on which the TTD will take a decision.
Rao said currently the Devasthanams is holding about 5.5 tonnes of yellow metal in different forms.
The scheme, launched by Prime Minister Narendra Modi on November 5, has received so far a lukewarm response.
Out of the 20,000 tonnes of gold worth over Rs 52 lakh crore lying idle with households and institutions, the scheme has been able to garner only 400 gm of physical gold till 18 November.
The scheme is aimed at reducing the country's reliance on the gold imports to meet the domestic demand.
When contacted, Yanamala Ramakrishnudu, Finance Minister of Andhra Pradesh, said the TTD is an independent body and does not require any "directive" from the government.
"They do not need any directive from the Government. They can take independent decision. If TTD asks our permission we will certainly give," the minister said.
A senior official of the TTD said most of the gold or gold ornaments offered by devotees is kept with various banks for nominal interest.