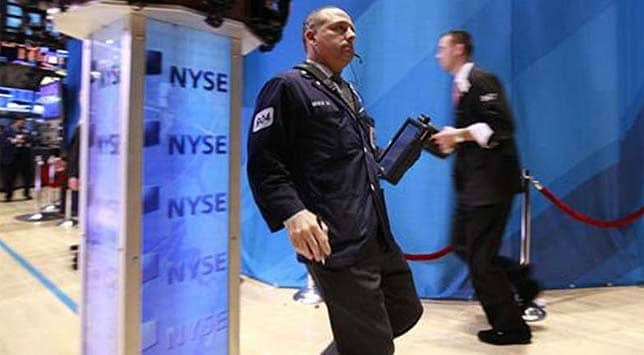 Highlights
If you missed our coverage, here are the day's top 10 stories.
New York:
India's equity indices closed flat on Wednesday after a lackluster session. The Sensex declined 0.10 per cent or 16.90 points at 17,301.91, while the broader Nifty index ended 9 points lower at 5,239.

Tech stocks performed well. Auto and Capital Goods were among the worst hit stocks. Auto earnings failed to inspire investor sentiment.
Cement stocks too declined on the brokerage downgrade, while media shares traded mixed on concerns over telecom regulator, TRAI's recommendations.
On our show Tips for Tomorrow, Ashutosh Sinha, David Pezarkar, Head of equity at Shinsei Asset Management and Lancelot D'Cunha, CEO of Sharyans Wealth Management discuss the market performance of the day.
MARKET VIEW

Pezarkar sees uncertainty in the near term. "Macro news continues to be negative. We expect markets to be range-bound. Second half of the calendar year should be better," he said.

D'Cunha too expects the market to trade range-bound at least in the short-term. "5200 is an important support level for the Nifty. It could test 5150, if 5200 is broken on the downside," he added.
SECTOR CALLS

Pezarkar is bullish on sectors like IT, pharma, metals, auto and textiles, which benefit due to rupee depreciation.

D'Cunha is positive on the private sector bank, interest rate sensitive stocks and midcap pharma stocks. "Valuations in the midcap pharma companies look reasonable," he said. He is negative on real estate, telecom.
ON RUPEE

In Pezarkar's view, FII outflows will put pressure on the rupee. "Clarity on tax proposals is needed," he said.

Agreeing with Pezarkar, D'Cunha said that the rupee will remain under pressure due to this reason. He is negative for companies which have high imports. "The cost of commodities will go up," he warned.
ON FMCG

Pezarkar advises holding investment in FMCG stocks due to uncertain environment.

"Valuations are stretched in the consumption space. HUL is trading at 30x forward its earning. We recommend buying these stocks at lower valuations," added D'Cunha.
ON AUTO

Pezarkar is bullish on the auto pack. He says that four-wheelers are more attractive at current levels.

D'Cunha, however, prefers two-wheelers over four-wheelers. He is positive on Hero Motocorp and Bajaj Auto. He sees the demand slowing down for four-wheelers. "A hike in the road tax and higher petroleum prices are dampeners for four-wheelers," he said.