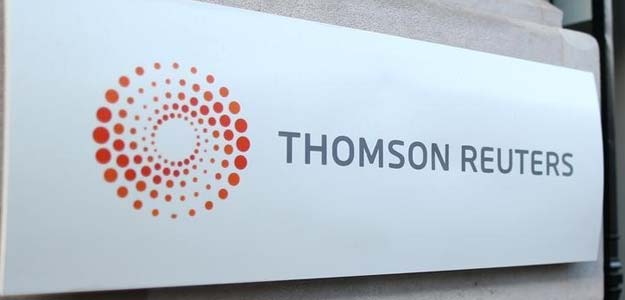 News and information company Thomson Reuters Corp on Tuesday reported a lower-than-expected first-quarter revenue, hurt by currency fluctuations.
Revenue increased 1 per cent to $2.79 billion from a year earlier before factoring in currency changes. It fell 1 per cent when currency changes were factored into the results.
Analysts on average were expecting revenue of $2.81 billion, according to Thomson Reuters.
The company said sales of its products to financial customers were up in the quarter.
Thomson Reuters said net income from continuing operations fell to $210 million from $280 million.
The Financial & Risk business, which provides news and analytics to financial services companies, generated revenue of $1.51 billion, or about half of the company's total sales. Sales outpaced cancellations for the eighth straight quarter.
Thomson Reuters, parent of Reuters News, competes against Bloomberg LP and News Corp's Dow Jones unit for financial customers.
© Thomson Reuters 2016