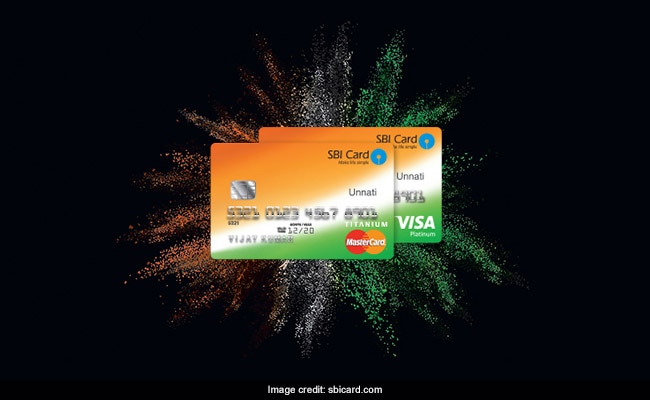 State Bank of India, or SBI, has introduced a new credit card - Unnati Credit Card - which is free (no annual fees) for first four years. Like other credit cards the Unnati credit card also offers reward points on purchases. You will get 1 reward point per Rs 100 spent on the credit card. And can redeem the reward points against a wide array of gifts from its reward catalogue. Other than reward points, this credit card also offers milestone rewards like Rs 500 cash back on spends of Rs 50,000 or more in a year.


Unnati credit card is a secured card and is issued with a lien on cardholder's fixed deposit with State Bank of India of Rs. 25,000 or more, SBI said on its website.
Everyone can now avail of a free credit card! Presenting 'Unnati' from @SBICard_Connect. https://t.co/FmVjVXWjn0pic.twitter.com/XFYuubKFtR

— State Bank of India (@TheOfficialSBI) September 2, 2017
Here are some other features of SBI Unnati Credit Card
- From the fifth year onwards, SBI will charges a fee of Rs 499 on this card.
- 1 per cent fuel surcharge waiver for each transaction between Rs 500 & Rs 3,000 (exclusive of GST, wherever applicable, & all other charges)
- Maximum surcharge waiver of Rs 100 per statement cycle, per credit card account
-You can also avail add-on cards for your family members against your Unnati card
-This card also offers flexipay benefits, which means you can pay for your purchases of Rs 2,500 or more in easy installments.
-You can transfer the outstanding balance of other banks' credit cards to your SBI Card Unnati, and avail a lower rate of interest and pay back in EMIs(equated monthly instalments)
- Interest free credit period: 20-50 days, applicable only on retail purchases and if previous months' outstanding balance is paid
- Cash Advance Limit: Up to 80 per cent of credit limit, with a maximum of Rs. 12,000 per day


Although excessive use of credit cards is never advisable, it could be very handy in case of some situations like medical emergency. Personal finance experts always suggest paying credit card bills in time, failing which could be a very costly affair as credit card companies charge very high interest.