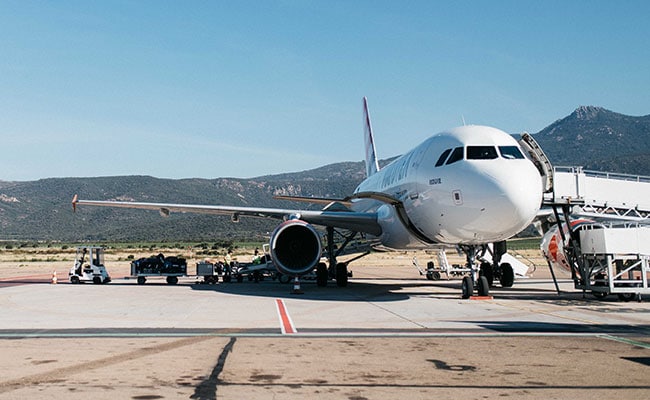 Highlights
IndiGo has introduced the 'Lite Fare' option for corporate travellers
The airline has also announced a flexible fare option
It allows travellers to change to another flight at no extra charge
IndiGo, owned by InterGlobe Aviation, has announced a service aimed at corporate travellers and passengers who like to travel with fewer luggage. The airline has a special reduced fare option for passengers who do not have check-in luggage. Called 'Lite Fare' the service will allow passengers with one hand baggage to book flights at slightly lesser fares. In case the traveller arrives with check-in baggage of up to 15 kgs, they need to pay a fee of Rs 200 at the airport.
The airline has introduced the 'Lite Fare' option for corporate travellers, who frequently make daily round trips with no check-in baggages. These lower fares can be selected on bookings made at least 15 days before the date of travel, the airline said.
Indigo also has a flexible fare option for jet-setters who often don't know where they'll be from one day to the next, which means their travel dates may change more than a few times. Flexible fare allows travellers to change to another flight at no extra charge.
With the regular fare, this change costs Rs 2,250 per person per sector. Additionally, flexible fare offers complimentary seat selection.
For passengers who have arrived at the airport much too early, Indigo allows them to board the earliest flight at an additional cost of Rs 1,000. Called
'IndiGo Early'
, this service by the airline is applicable to "all passengers travelling on a domestic flight, wanting to prepone their flight (within 4 hours)", the airline said on its website - goindigo.in.
Indian aviation market is among the fastest growing in the world with lower fares spurring demand for air travel.