Highlights
Fincare offers 8% interest rate on one year FDs
ESAF offers 9.5% to senior citizens on FDs
On FDs for two years or longer, Fincare offers 9% interest
During the declining interest rate era on fixed deposits (FDs), it is wise to make deposits in financial institutions that offer maximum rates of interest. Mainstream banks such as SBI (State Bank of India) and HDFC offer an FD interest rate, which is as little as 6.25 per cent (for one year fixed deposits), but the small finance banks offer the interest rates to the tune of 9% per annum for the deposits made for one year and longer.
Fincare small finance bank: In case of FDs for a one-year period, the rate of interest is 8 per cent that jumps to 8.5 per cent when the depositor is a senior citizen. The long term FDs that are made for a two-year period fetch an interest rate of 9 per cent.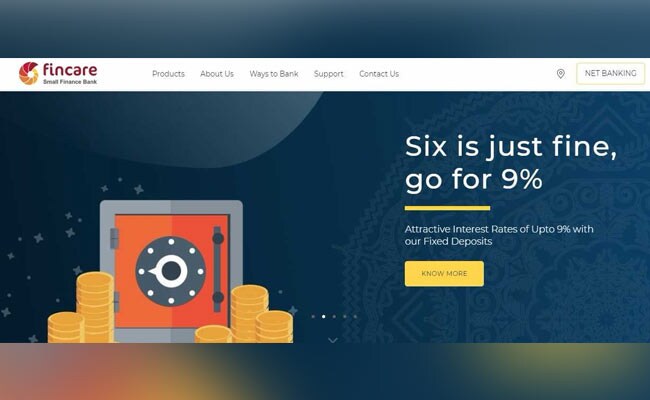 Utkarsh small finance bank: The FD interest rate is 8 per cent and 8.5 per cent for young depositors and senior citizens, respectively.
Get Breaking news, live coverage, and Latest News from India and around the world on NDTV.com. Catch all the Live TV action on NDTV 24x7 and NDTV India. Like us on Facebook or follow us on Twitter and Instagram for latest news and live news updates.