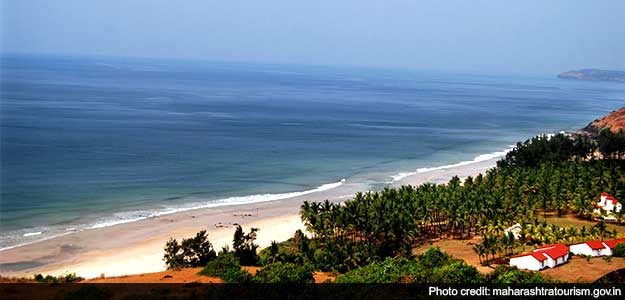 Owning a house in a swanky, upscale neighbourhood is the dream of every individual. A property in one of the country's prime locations is likely to cost a fortune, but a sought-after address is the surest sign of success and famedom. Property consultant JLL India has come out with a list of India's "top 20" residential neighbourhoods.
Here's the list of 20 coveted neighbourhoods as listed out by JLL:
1.
Palm Beach Road
,
Navi Mumbai
: JLL says this is the only area in Navi Mumbai where high-rises offer a sea view. Current property prices here range between Rs.14,000 per square foot and 18,500 per square foot.
2.
Worli, Mumbai
:
The upmarket neighbourhood now holds premium positioning with steadily appreciating property prices. (Estimated prices Rs.35,000 - Rs.60,000 per square foot)
3. Bandra, Mumbai
:
Bandra has a high level of shopping, education, healthcare and recreation facilities, which makes it a preferred destination for prime property seekers. Estimated luxury home prices - Rs.30,000/sq. ft. - 55,000/square foot depending on the exact location and type of project)
4. Lower Parel, Mumbai
:
Lower Parel is contributing most to Mumbai's changing skyline and good connectivity with other parts of Mumbai and improved infrastructure add value to one's investment here. (Estimated prices - Rs.25,000 - 40,000 per square foot)
5. Vashi, Navi Mumbai
:
Well connected with the key business districts of the city, Mumbai and Pune, Vashi ranks high on social and civic infrastructure. (Estimated prices - Rs.11,000 per square foot - Rs 17,000 per square foot)
6. Lutyens' Delhi
:
Lutyens' Delhi - which includes Aurangzeb Road, Mansingh Road, Prithviraj Road and Shahjahan Road, and neighbouring areas - has long been among the most preferred locations for the country's rich and powerful. Owning a house here means announcing to the world that one has arrived in India's power circle. (Estimated prices - Not given)
7. Greater Kailash, Delhi
:
The upmarket residential neighbourhood in South Delhi is home to some of the most affluent families in Delhi. (Estimated prices - Rs.17,000-Rs 22,000/square foot)
8. DLF City Phase-5, Gurgaon
:
DLF City Phase-5 offers close proximity to the domestic and international airports and good social infrastructure, rapidly developing physical infrastructure, making it a highly desirable property destination. (Estimated prices- Not given)
9. Golf Course Road, Gurgaon
:
The area around Golf Course Road offers a mix of residential and commercial establishments. (Estimated prices of residential condos - Rs.13,000-Rs 19,000/square foot)
10. Boat Club Road, Chennai
:
A calm locality situated away from the city, Boat Club Road homes carry an exclusive affluence tag. (Estimated price Rs.27,000/square foot)
11. Poes Garden, Chennai
:
Home to many top notch business tycoons and politicians, Poes Garden is surrounded by lush green trees and considered to be one of the cleanest patches of the city. The area also has actor Rajinikanth's residence to its credit. (Estimated price range - Rs.33,000-35,000/square foot)
12. Sadashivanagar, Bengaluru
:
This is one of the traditional luxury destinations in Bengalure. Estimated prices for under construction property here are around Rs 30,000/square foot - the highest residential presales capital value recorded in the city's history.
13. Indiranagar, Bengaluru
:
Indiranagar is well-connected with other parts of the city via Namma Metro, Purple Line and the BMTC bus line. (Estimated prices - Rs.12,000-18,000/square foot)
14. Koregaon Park, Pune
:
The upmarket area offers top notch high-end luxurious apartments and bungalows. (Estimated residential property prices - Rs.13000-Rs 16000/square foot, depending on exact location and building type)
15. Kalyani Nagar, Pune
:
Kalyani Nagar benefits from proximity to the airport and the railway station, making it an ideal destination for IT/ITeS companies. (Estimated residential property prices - Rs.9000-13000/square foot)
16. Boat Club Road, Pune
:
Situated along the Mutha River, Boat Club Road offers close proximity to the airport, railway station and the city's primary business districts such as Dhole Patil Road and Bund Garden Road. (Average prices - Rs.13,500 - Rs.15,500/square foot)
17. Banjara Hills, Hyderabad
:
The profile of buyers here is largely skewed towards the senior management of corporates, software professionals, doctors, advocates, chartered accountants and businessmen. (Estimated prices - Rs.7,500-14,000/square foot)
18. Jubilee Hills, Hyderabad
:
Home to business tycoons, industrialists, film personalities and other high net worth individuals, Jubilee Hills is one of the most expensive commercial and residential locations in India. (Estimated prime land prices around Rs.200,000/square yard)
19. Alipore, Kolkata
:
Many reputed business families such as the Singhanias, the Jalans, the Goenkas and the Mittals share this pin code. (Estimated prices - Rs.15,000-Rs 22,000/square feet)
20. Ballygunge, Kolkata
:
Convenience, quality lifestyle and connectivity are the main factors that make Ballygunge one of the best living areas in the southern Kolkata. (Estimated prices - Rs.10,000-Rs 12,500/square foot)