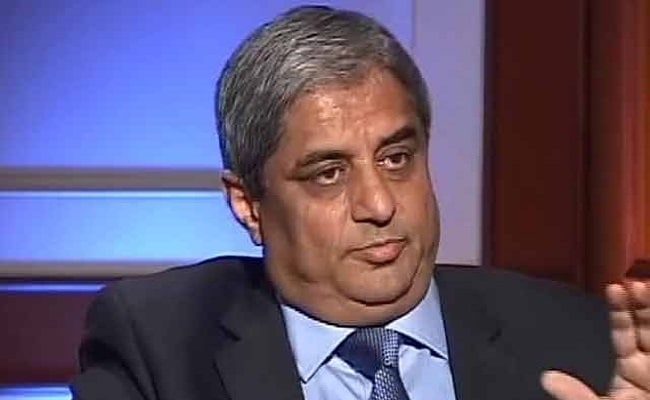 Mumbai:
Even though the RBI left the policy rates unchanged at the last policy meet citing upside risks to inflation, borrowers can expect lower rates going forward with second largest private lender HDFC Bank today saying there is more room for banks to lower lending rates.
"Even though the RBI adopted a neutral stance, there is further room for lenders to cut rates. It depends on inflation and liquidity, cutting of rates by the central bank does not automatically mean transmission by banks," Managing Director and Chief Executive of HDFC Bank Aditya Puri told the Nasscom summit here.
Explaining delays in transmission, he said asset pricing is based on the pricing of liabilities of the banks.
"If I don't reduce my deposit rates, I cannot cut my lending rates. The MCLR is calculated on the basis I cut my deposit rates. I am obligated to cut my lending rates if my deposit rates fall.
"This is because our banking system only borrows 3 per cent from the market, while 97 per cent of their funds come from deposits," Mr Puri said.
When there is surplus liquidity, whether somebody (the regulator) cuts rates or not, the banks will cut rates themselves, he added.
Asked about the RBI complaints that banks are delaying faster policy transmission, Mr Puri said "you have to discuss that with RBI. I am happy with the transmission."
It can be noted that RBI had left the key rates unchanged at the last two policy meetings citing rising worries to inflation at 6.25 per cent. But it had been asking banks to lower their rates, even though after the noteban, flushed with cheap Casa deposits, all the banks had lowered their lending rates by almost 50 bps.
Announcing the sixth bi-monthly policy, RBI Governor Urjit Patel had said there was more scope for banks to lower the lending rates, pointing out that the weighted average lending rate has come down only by 0.85-90 per cent as against a 1.75 per cent cut in policy rates since January 2015.
"There is still scope for the lending rates to come down further because our policy rates came down by 175 basis points and weighted average lending rates have come down only by 85-90 basis points. I think there is scope for more transmission," Patel had said.
The lack of transmission has been one of the dominant worries expressed by the RBI during the past two years when it was in an accommodative stance and also the reason for bringing in the MCLR regime.
In fact, the MCLR was born in April last year after bankers refused to heed to the advice of the RBI to lower rates even after it had done so by 125 bps.
(This story has not been edited by NDTV staff and is auto-generated from a syndicated feed.)