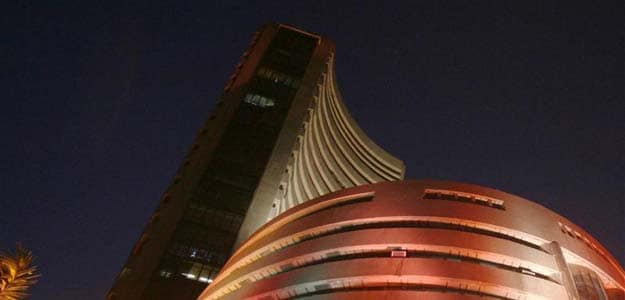 Highlights
The markets are bracing themselves for more global and political uncertainty next week ahead of a resolution over the fiscal cliff. Back home, the Winter Session of Parliament resumes from November 22
Mumbai:
The markets are bracing themselves for more global and political uncertainty next week ahead of a resolution over the fiscal cliff. Back home, the Winter Session of Parliament resumes from November 22.

A late selloff on Friday saw the National Stock Exchange's 50-share Nifty end the holiday-shortened week down 2 per cent at a two-month low. The rupee closing at a two-month low of 55.15 (against the US dollar) also added to the weakness.

Globally, the Dow continued to see selling and closed the week at the levels seen in June as uncertainty over the fiscal cliff kept sentiment very weak. European indices also closed at two-month lows as US uncertainty, local macroeconomic factors and fresh violence in Israel dampened sentiment.

The Indian markets have technically broken the support of 5,620 on the Nifty and now face resistance at 5,630/50 and support at 5,480. The high beta Bank Nifty also succumbed to pressure and closed below its 20-day moving average of 11,475. It now faces resistance at 11,570 and support at 11,280.

The Diwali week turned out to be a damp squib with the markets being very slack, due to weak global cues, despite the lower-than-expected inflation data.

The markets saw heavy shorting in index futures as most investors hedged themselves ahead of the crucial Winter Session. Important legislative bills are to be passed during this session. Politics may again play spoil-sport here and any adjournment may delay the much-needed reform bills.


With the results season over, the markets will now look out for more moves from the government on reducing the fiscal deficit, further implementation of reforms and more emphasis on the disinvestment calendar as the 2G spectrum auction turned out to be a very big disappointment leading to doubts on how the deficit can be curtailed at 5.3 per cent.
Investors would be well advised to use any correction to buy stocks, as Indian bourses have remained one of the better performers in this global selloff and may continue with foreign investors being buyers even in the face of uncertainty.
Lower inflation leading to a cut in interest rates by the Reserve Bank of India, falling global commodity prices leading to better corporate performance and an improvement in the government's attitude with an emphasis on reforms and curtailment of the fiscal deficit are the three major themes in the Buy India story.
Disclaimer: Sanjeev Bhasin is an independent market analyst. The opinions expressed here are the personal opinions of the author. NDTV is not responsible for the accuracy, completeness, suitability or validity of any information given here. All information is provided on an as-is basis. The information, facts or opinions appearing on the blog do not reflect the views of NDTV and NDTV does not assume any responsibility or liability for the same.