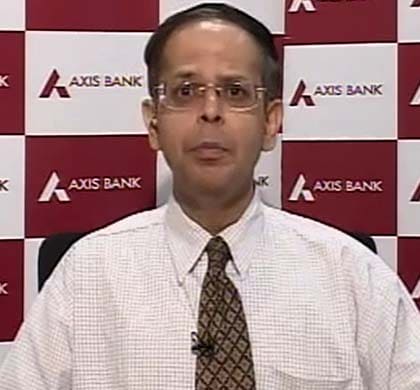 Highlights
The week ahead should see some event-based moves with all eyes on global central banks.
New Delhi:
The global equity markets are gearing up for a strong second-half rally as Central Banks worldwide get ready to pump in more liquidity. Locally, we also are bracing for a strong up move after a volatile F&O (futures & options) expiry week, which saw the markets recover from a sharp sell off.

The week ahead should see some event-based moves with all eyes on central banks. On Tuesday, we would have the RBI's credit policy where expectations of a rate cut being very low any positive surprise could trigger a sharp rally in equities. Global central banks and monetary authorities also meet later & will announce measures to stem the fall in the Euro & reduce the yields on Sovereign debt in Spain,Italy etc., which triggered a huge market sell off.

Technically the Nifty lost 2 per cent for the week gone by & has closed at its key support of 5100 which is the 200 daily moving average (DMA). Any close over 5155 which is the 100 dma could see the Nifty rally to 5450. The High beta Bank Nifty was down 3.2 per cent to end the week at 10141 after testing the 100 dma at 10085. Any close above 10494 which is the resistance or 20 dma will propel it much higher.

Markets seem to have digested the earnings season which have been more or less in line with low expectation. The road ahead will be now chartered with RBI policy dictat & expectation of fast track reforms from the PMO (Prime Minister's office) in the shape of Diesel price hike,FDI in retail/aviation, power supply issues being sorted with coal/iron ore being fast tracked. Also government spending being revived on infrastructure with accent on ports/airports.

The shift in equities outperformance comes on the back of sharply lower commodity prices and also the "Bubble" in US/German treasury bonds with yields at abysmal lows. Also the relative safety of hiding in Gold seems to have played out & now the need to get in more riskier assets seems appealing. Locally, the rupee showed remarkable resilience and did not breach the Rs 56 mark for more than a day despite the Euro touching new lows. This seems to suggest that Rs 57 for the Rupee could have been the high for the year 2012 & now we should expect further strength in the 2nd half of the year,with levels closer to 52/53 by the end of 2012.

Factors to watch:

1. Nifty support at 5035 and resistance at 5160.

2. Bank Nifty support at 10085 and resistance at 10495.

3. RBI to bite the bullet and cut CRR & REPO rate.

4. Government fast track on reforms.

5. Globall rally on back of Central banks easing continuing?

6. Rupee to get stronger & rest 54?
 
(Sanjeev Bhasin is an independent investment advisor based in New Delhi and an expert on NDTV Profit's daily show 'Buy or Sell').