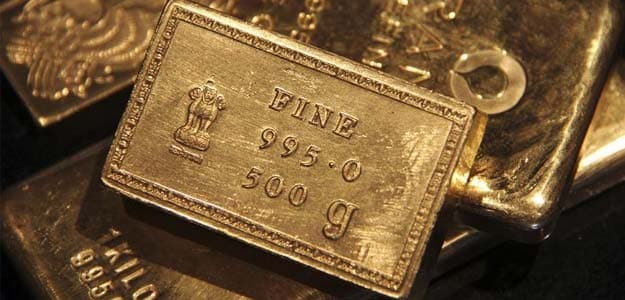 For small investors, gold exchange traded funds (ETFs) have emerged one of the favourite ways for taking exposure to the yellow metal without buying it in physical form like bars and jewellery. According to rating agency Crisil, the total assets under gold ETFs stood at Rs 8,247 crore in June.

Commonly referred as 'paper gold', gold ETFs are mutual fund units that aim to generate returns in line with the returns on physical gold. Gold ETFs are traded on the exchanges like a single stock of any company. Gold ETFs are intended to offer investors a means of participating in the gold market, without taking physical delivery of gold.

But in one sweeping step, Finance Minister Arun Jaitley in the budget changed tax laws for gold ETFs and gold funds that fall under the non-equity mutual funds. According to the new tax law, long-term capital gains tax on gold ETFs and gold funds will double from 10 per cent to 20 per cent. What is more, the minimum holding period for to qualify for long-term capital gains tax has also been increased to 36 months, from 12 months.

Gold funds are also mutual funds that invest in the ETFs of the yellow metal and seek to provide returns that closely correspond to that of ETFs. The new tax laws are applicable on units sold after July 10.

According to the new tax rules, the investor has to hold the funds for at least 36 months to qualify for the 20 per cent capital gains tax. However, the tax impact would be less than 20 per cent because the government has allowed the indexation benefits to stay. Indexation implies adjusting the cost of purchase for the impact of inflation, helping to reduce capital gains and thus the net tax.

If the gold ETFs or funds are held for less than 36 months, it would be taxed according to the investor's tax slab.

Does this higher tax on gold ETFs or funds take away their advantage over the physical metal?

Physical gold too has to be held for at least three years to be termed as long-term capital gains and it is taxed at 20 per cent with indexation. Short-term gains on physical gold arise when the holding period is less than 36 months and is taxed at the investor's tax slab - the same rate that of gold ETFs or funds.


However, gold in physical forms such as bars and coins and jewellery attract wealth tax. Wealth tax is payable on taxable assets held as on 31 March each year at 1 per cent of the value of total assets, exceeding Rs 30 lakh. The taxable assets for wealth tax purpose include houses, land, car and gold.
However, gold ETFs and funds don't attract wealth tax. Also, maintaining physical receipts on purchases of gold jewellery, coin and bars can also be a tedious exercise as these have to be maintained for taxation purpose. In some cases, valuation report of gold also has to be sourced. On the other hand, electronically maintained reports in case of gold ETFs and funds make this job much easier.
Gold ETFs and funds also have some other inherent advantages over physical gold. You pay a premium for gold coins and bars purchased from banks and jewelers charge extra as making charges. In case of gold ETFs, you don't have to pay any premium, making or delivery charges.
With Gold ETF, since your gold is now in electronic form there are no worries of theft and you also save on locker charges.
Gold ETFs can be sold anytime through your broker at transparent prices available on the exchanges and you get the same price for your gold ETF across India.
Each unit of Gold ETF is backed by 24 carat gold of 99.5 per cent purity according to regulations so investors don't have to worry about the quality aspect unlike physical gold. Besides that gold ETFs can also be bought in units representing just one gram of gold.
(Disclaimer: "Investors are advised to make their own assessment before acting on the information.")