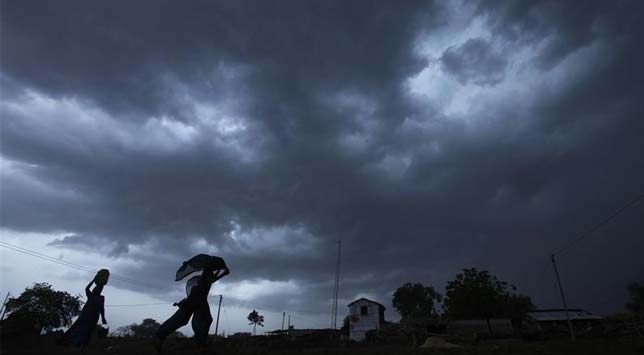 Highlights
In an exclusive interview to NDTV Profit's Vijay Iyer, D.K. Mehrotra, chairman, Life Insurance Corporation of India (LIC) talks about LIC's targets for investments in the equity market this coming year and what sectors are looking attractive to the insura
Mumbai:
India's near billion mobile phone users have created a whole new world. As India's physical infrastructure struggles to keep up with the pace of growth, India is far more connected through mobile telephony than roads and bridges.
According to a Telecom Regulatory Authority of India or TRAI report, titled 'Telecom Sector in India: A Decadal Profile', the subscriber base in India, stood at 943.49 million in February 2012 as against 28.53 million in April 2000. From 2001 to 2011, the total number of telephone subscribers has grown at a compound annual growth rate (CAGR) of 35 per cent. The comparable rates in the 1980s and 1990s were 9 per cent and 22 per cent, respectively.
Yet, the revolution is not a moment that the United Progressive Alliance or the UPA II government is able to savor.
Why did this dream turn sour?
Here is a listing of things that the sector has been hit with over the years:
• The 2G scam: India sold second generation mobile phone or the phone we currently use through service providers on a first-come-first-served basis. In February this year, two Supreme Court judges cancelled 122 telecom licenses issued in 2008 by then Telecom Minister A Raja. The judges said that Mr Raja had manipulated the rules to show undue favours to companies that he allegedly conspired with. Mr Raja spent 15 months in jail for selling licenses at throwaway prices to ineligible firms and is currently out on bail.
• Government's creditability hit: The scam undermined the credibility of the country as an investment destination for global telecom giants looking to tap the high growth market. Companies like Telenor, the majority state-owned Norwegian company, which lost all its licences as a result of the Supreme Court verdict in February, hopes to get legitimacy to its operations in the country in the new round of 2G auction. The empowered Group of Ministers is now led by P Chidambaram but the move was criticized considering his role in the clearance of controversial 2G licences as finance minister. Before he took over, Sharad Pawar was expected to take charge from Pranab Mukherjee. However, he expressed inability to do and stepped down before chairing a single meeting.
• More auction: The government will sell 2G airwaves for the first time through an open auction, due by the end of August, following the Supreme Court order. Eight carriers which are set to lose some or all of their permits after the court order must bid in the auction to win those back. The telecoms ministry has proposed asking all mobile phone operators to pay for their existing airwaves based on the auction-determined price for the remaining validity of their telecoms permits, in what government officials say is aimed at creating a level playing field. The panel of ministers, which also has the final say on the auction rules, is yet to decide the base bidding price and the one-time fee that existing players would have to pay to migrate to the new licence. The telecoms regulator had suggested an auction starting price that is nearly 10 times higher than what carriers paid in the 2008 sale, drawing howls of protests from the industry. The panel's decision on the one-time fee will, however, have to be passed back to the cabinet for final approval.
• After 2G, it is 3G: India raised more than $12 billion from a 3G auction in 2010. No company managed to win airwaves in all of the country's 22 service zones as the bid prices were much higher than expected. Bharti paid $2.2 billion for 3G bandwidth in 13 service areas, while Vodafone India spent $2.1 billion for permits in nine and Idea gained access to 11 areas for about $1 billion. Many of their service areas overlap. Last December, the telecoms ministry told them that it was illegal to offer 3G services beyond their allotted zones through mutual pacts and wanted them to stop the services immediately. In the same month, the carriers, including Tata Teleservices and Aircel, challenged the government order before the Telecom Disputes Settlement and Appellate Tribunal (TDSAT), which told the government not to take any "coercive" action until it issues a verdict.
• More litigations: A telecoms tribunal last Tuesday gave a split verdict on a petition by mobile phone operators seeking to overturn a government order that bans them from forming pacts to offer 3G services outside their licensed zones, delaying a resolution to a six-month dispute. One of the two judges on the tribunal who voted in favour of the carriers said the government may send out fresh notices ordering a halt to the alliances, which mobile phone operators can appeal at a higher court, according to lawyers on the case. The tribunal's decision was keenly watched by investors in Bharti Airtel, Vodafone's <VOD.L> Indian unit and Idea Cellular - the country's top three carriers by revenue - which have effectively extended their 3G services to most parts of the country because of mutual roaming agreements. The government will take a legal view before deciding on its next move, Telecoms Secretary R. Chandrashekharsaid.
• 3G growth disappointing: Indian mobile operators launched 3G services just last year and are still expanding their networks. Of the country's more than 900 million mobile subscribers, only about 15 million are estimated to have subscribed for 3G, which facilitates faster Internet browsing on phones and services such as video calls. Uptake of the premium services has been slower than expected as a majority of the mobile subscribers mostly use their phones to make calls, and also partly due to the high prices of such services. Fledgling 3G services currently account for a very small portion of mobile operators' revenue. The services are expected to account for 5 percent of revenue by the fiscal year ending March 2014, said a telecoms analyst at a foreign brokerage in Mumbai.
• Refarming of spectrum: This is another bone of contention. The government has approved sector regulator TRAI's proposal of refarming under which old operators namely Bharti Airtel, Vodafone and Idea Cellular may have to surrender airwaves allocated to them in 900 Mhz band (premium frequency band used for 2G services) on expiry of their licences. These companies will have the option to repurchase these airwaves through auction proposed in first half of 2013. 'Liberalised Spectrum', which means allowing companies to provide wireless services using any technology, was one of the key points behind TRAI's recommendation of spectrum price. According to this, a player will have to pay minimum of Rs 3,622 crore for a megahertz of airwaves frequency. Telecom companies have opposed such 'refarming'. The government is said to be considering a compromise formula where it would take back part of the spectrum allocated and letting more players to bid in an auction.
• Vodafone tax dispute: UK's Vodafone challenged a tax demand notice issued under Section 163 of the Income-Tax Act that treated the company as an agent of the Hutchison Group, the previous owner of Vodafone India. The court is expected to hear the case next on July 27. The IT department is expected to treat this as a test case for it under the amended Income Tax Act. Since the acquisition had taken place overseas, the telecom giant had argued that it was not subject to Indian tax law. However, the IT department said the deal was subject to capital gains because the underlying assets were based in India. On 20 January 2012, the Supreme Court ruled in favour of Vodafone in the tax dispute and said that Indian tax officials did not have jurisdiction over a deal between two global companies even if assets involved in that deal are located in India.
• Retrospective changes in tax laws: Then Finance Minister Pranab Mukherjee had in his Union Budget for 2012-13 moved a proposal to retrospectively tax overseas deals that involved assets in India. Under the proposal, Vodafone group would have to pay capital gains tax of $2.2 billion (Rs 12,100 crore) for its 2007 acquisition of Hutchison Essar. The introduction of general anti-avoidance rules or GAAR hurt the international investor sentiment. Foreign investors are still living under the fear of retrospective imposition of taxes.
• Mergers and acquisitions: Government rules do not make it easy for telecom companies to merge. There are over 10 players in one telecom circle and the industry needs to consolidate as most of them are losing money. There is no scope for consolidation as two companies with licences in the same circle are not permitted to merge. Analysts say that any consolidation in the sector is possible only when India moves to a single telecom licence regime.
(with inputs from Reuters and PTI)