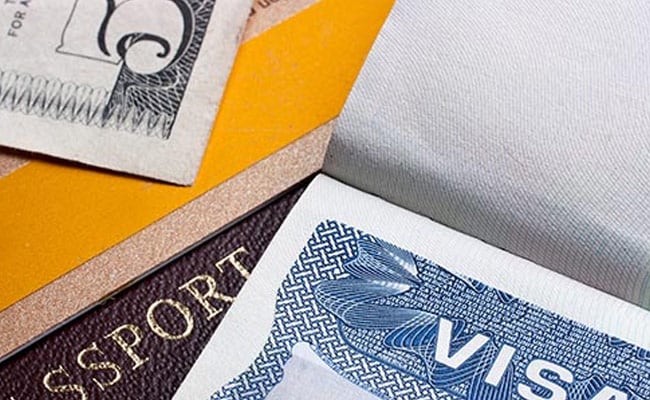 Highlights
The EB-5 visa popularly known as the -Golden Visa- does not come cheap
China secures 85 per cent of the 10,000 EB-5 visas awarded annually
More and more Indians are flocking to the EB-5 visa programe
Last month, a Trump administration official accused top Indian outsourcers of unfairly cornering the lion's share of H-1B visas. With the H-1B laws poised to be tightened, India's IT majors like Infosys and TCS have looked for ways to continue their operations in the US without sending Indian employees to customer sites in the US, which is the largest market for the over $110-billion Indian IT export industry. However many wealthy Indians are now using a different route to get a US green card for themselves and their families. Known as the EB-5 Investor Visa program, this green card provides an opportunity for immigrant foreign nationals and their immediate family (children up to the age of 21) to obtain US green cards.
The EB-5 visa - popularly known as the "Golden Visa" - does not come cheap though. To be eligible for the visa one has to make an one-time investment of a minimum $500,000 into a new US business that creates 10 or more American jobs.
While China currently secures 85 per cent of the 10,000 EB-5 visas awarded every year, due to increased awareness of the EB-5 program and the uncertainty surrounding H-1B visas, more and more rich Indians are flocking to the golden visa programe to get the coveted US Green Card.
Every week, on average, three Indians are signing up to shell out half-a-million dollars each to have a go at living the American dream, a report said.
According to immigration regulator US Citizenship and Immigration Services (USCIS), the EB-5 program created by Congress in 1990 to stimulate the US economy through job creation and capital investment by foreign investors. The EB-5 visa program would allow foreigners, who invest between $500,000 and $1 million in qualified projects in the US, to apply for permanent resident status for themselves and their families.
While the EB-5 visa was not popular initially, however after the 2008 financial crisis, the program has seen massive interest from Chinese millionaires.