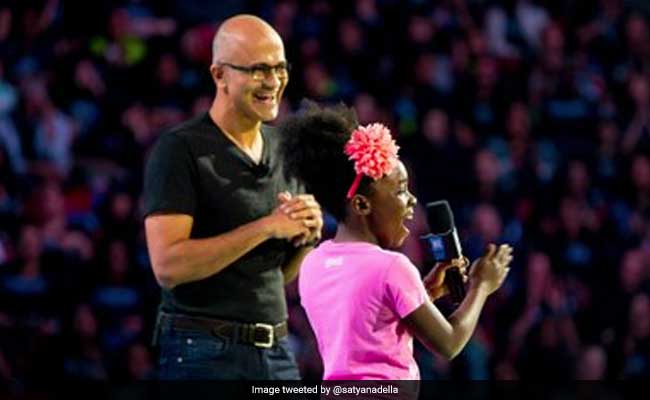 Highlights
Mikaila Ulmer's journey began when she was just four
She credits her great-grandmother for the special lemonade recipe
In 2016, she was named among the 'Top 25 People Shaping Retail's Future'
12-year-old Mikaila Ulmer, who is the founder and chief executive of "Me & the Bees Lemonade," is already a sensation in the natural and organic foods market. Her journey started when she was just four and got stung "twice" by a bee. Mikaila credits her great-grandmother for sending a 1940s cookbook which included a special recipe for "flaxseed lemonade." Terming the whole lemonade-making process as "sweet success from the start," she says that her "little idea" of sweetening it with local honey continues to grow.
Mikaila, who believes in "Buy a Bottle...Save a Bee," donates a percentage of the profits from sales of her lemonade to local and international organisations fighting to save honeybees.
In 2016, she was named among the "Top 25 People Shaping Retail's Future" by the National Retail Foundation. In the same year, she spoke with Microsoft CEO Satya Nadella at the "WE Day Seattle" conference and also introduced then US President Barack Obama at the United State of Women Summit. In a post on microblogging site Twitter, the Microsoft chief had thanked her for sharing her story and being an inspiration to the youth.
Thanks @Mikailasbees for sharing your story & being an inspiration to so many youth at #WeDay#Seattlepic.twitter.com/OIGGryJWTg

— Satya Nadella (@satyanadella) April 20, 2016
In a recent tweet, Mr Nadella described Mikaila as one of the most impressive CEOs he has met. Mikaila is "applying her passion and ingenuity to go change the world," Mr Nadella said.
One of the most impressive CEOs I've met, @MikailasBees is applying her passion and ingenuity to go change the world https://t.co/0dmmUpCPxz

— Satya Nadella (@satyanadella) May 31, 2017
Using her knowledge about bee-keeping, Mikaila also conducts workshops on how to save honeybees and participates in social entrepreneurship panels. She has won several awards and honors for food and entrepreneurship.