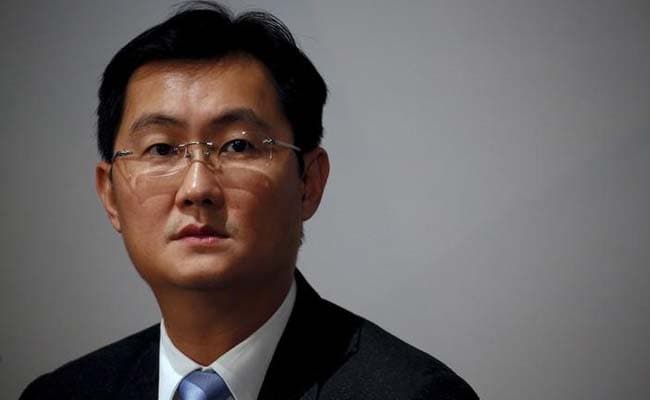 Hong Kong
: Chinese billionaire Pony Ma Huateng, the founder of internet group Tencent, on Friday said his company would donate 2 per cent of its annual profit to charity and flagged growth in the use of mobile internet in China's philanthropy sector.
Ma's pledge follows China's introduction of new laws earlier this month that provided a legal framework for approved internet companies to raise and manage funds for charity.
It also comes days after Facebook founder Mark Zuckerberg and his wife Priscilla Chan said they would donate more than $3 billion toward a plan to "cure, prevent or manage" all disease.
Ma said China's first charity law provided a missing legal framework in Chinese philanthropy operations and allowed more flexibility in their administration.
China's self-made tech billionaires have in recent years topped the nation's philanthropist list. Ma and Tencent co-founder Chen Yidan were named in a report by the Hurun Research Institute in June as the nation's top two givers in the past year.
Ma, who in April pledged 100 million company shares worth more than $2 billion to a personal charity fund in April in one of China's largest philanthropic pledges, has vowed to use technology to transform China's public welfare efforts.
Ma said China has been a world leader in drawing the social benefits of mobile internet technology and cited philanthropy as one key area of change.
"For example, three years ago, 90 per cent of the donations made on our online platform were done from PC, now it is 90 per cent mobile," Ma said at an event in Hong Kong on Friday.
In 2014, Alibaba co-founders Jack Ma and Joe Tsai pledged share options worth about $3 billion at the time to charity.
In December 2015, Facebook's Mr Zuckerberg made one of the largest pledges in history when he and his wife said they would donate 99 percent of their company shares to charity.
Tencent is China's largest social media network and entertainment company and operates the popular messaging app WeChat.
Ma said the company set an internal target to commit around 1 per cent of annual profit to charity when it established its charity foundation in 2007. According to Tencent's 2015 annual report, it donated 480 million yuan to Tencent Charity Funds, around 1.6 per cent of its 29.12 billion yuan profit.
It is currently the most valuable company listed in Asia.
China's first laws on charity, which came into effect on September 1, allow only approved internet platforms to raise funds. Public donation platforms by Tencent, Alibaba and Baidu were among the ones on the list of the first 13 approved platforms published in August.
($1 = 6.6700 Chinese yuan)
© Thomson Reuters 2016