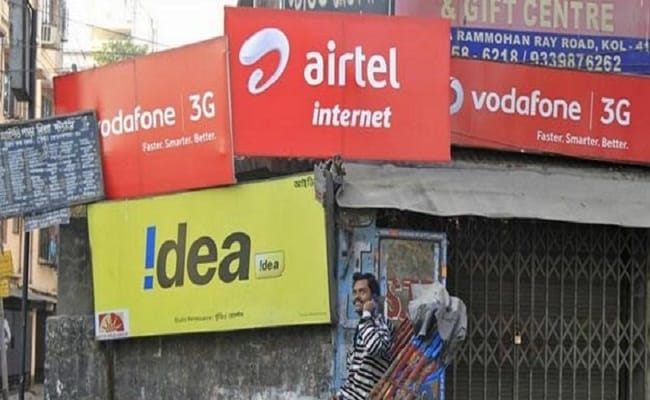 New Delhi: The telecom regulator on Thursday held extensive discussions with the industry on spectrum auction but did not commit a time frame for finalizing its views on pricing and timing for sale of airwaves, saying it will give recommendations "as soon as possible". The open house consultation today on the next round of spectrum auction involving multiple bands was attended by telco officials including from Bharti Airtel, Vodafone, Aircel, Reliance Jio, besides industry body COAI, Broadband India Forum, among others.
During the discussion, many telecom operators asked the Telecom Regulatory Authority of India (Trai) to take into consideration the distressed financial situation of the industry and spate of consolidations and exits in the sector while determining the timing of the next round of auctions. The industry has also been in favour of lowering of reserve prices to enable adequate participation and ensuring fair market discovery especially in the backdrop of the sector's financial difficulties. "I cannot tell you what will be the end date (for the recommendations). As always we will try to do it as soon as possible...we will have to do a lot of exercises in order to arrive at reserve prices," Trai Chairman R S Sharma told reporters.
On industry's demand that timing is not conducive now for holding spectrum auction given the financial stress, Sharma said decision on all those aspects will be taken after a considered view.
"There are a host of questions on need and timing and what should be the reserve price. I cannot say what course of action we will take. The recommendations will be determined on the basis of inputs given by stakeholders," Sharma added. Asked whether spectrum prices will be pegged lower this time given the 'exorbitant' rates in 2016 auctions, especially 700 MHz band, Sharma declined to comment. "It is a difficult area to come to a universal...conclusion on what is the right price...," he said.
The last auction held in 2016 had seen a muted response mainly because of high spectrum cost, leading to only Rs 65,789 crore worth of radiowaves being sold against an expectation of Rs 5.6 lakh crore. Nearly 60 per cent of the radiowaves, including premium 4G bands, had remained unsold in that auction.
Last year, following a reference from Telecom Department, the Trai issued a consultation paper on spectrum auction for bands like 700 MHz, 800 MHz, 900 MHz, 1800 MHz, 2100 MHz, 2300 MHz, 2500 MHz, and other bands. Established telcos like Bharti Airtel and Idea Cellular have asserted that there can be no case for holding spectrum auctions in the prevailing scenario where the industry has been bruised by falling revenue and high levies. Speaking at the open house, the Trai chief said multiple factors are relevant when it comes to fixing the reserve price for any spectrum band and there is no definite formula to determine it. He said these factors are generally difficult to quantify but they are still relevant and are required to be considered.
(Except for the headline, this story has not been edited by NDTV staff and is published from a syndicated feed.)