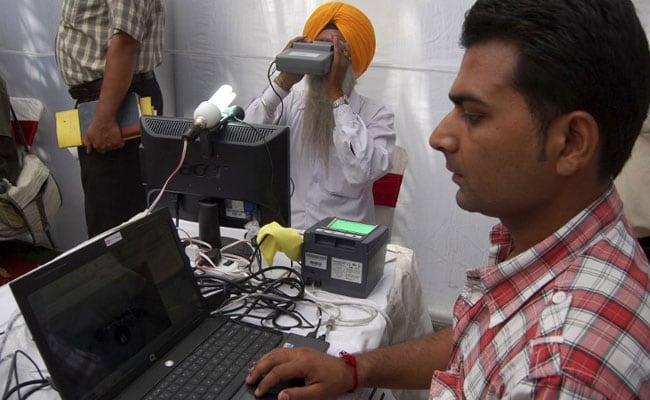 Telecom service providers have sought more time to operationalise new modes of Aadhaar-SIM linking, even as the Unique Identification Authority of India (UIDAI) had earlier said that Aadhaar card holders will be able to link their UID with mobile number or SIM from the comfort of their home from
December 1, 2017
. Cellular operators' body COAI has now asked the UIDAI for more time to operationalise new modes like OTP for Aadhaar-based re-verification of mobile subscribers' SIMs.
"We are not ready. We have told the UIDAI and the Telecom Department that timeframe which has been given to the operators from UIDAI is unrealistic in terms of implementation that is being proposed," said Director-General of Cellular Operators' Association of India (COAI) Rajan Mathews, according to news agency Press Trust of India (PTI).

Here are seven things that you must know about this new development:
1. COAI is also pushing for SMS-based, one-time password to be included as part of the new mechanism, in which web-based and IVRS-based processes have been accorded the green signal.
2. Besides, it has flagged that Customer Acquisition Form (CAF) will need suitable modification under the new system, and operators will require at least 4-6 weeks after key issues have been decided.
3. "Considering the technical changes that the telecom operators have to undergo, the timelines for implementation of any such process should be realistic, at least 4-6 weeks from the date of the process being finalised and implementation orders issued by Department of Telecom (along with the new eCAF)," Mr Mathews said in a letter dated November 20 to the UIDAI.
4. COAI, which represents telecom majors like Bharti Airtel, Vodafone, and Idea Cellular, said that the present customer acquisition form will need to be modified as "it would not be possible for the telecom service providers to fill many of the mandatory fields in the CAF in an OTP-based process".
5. It said that modified CAF is required to be issued by the DoT and "the same would need to be developed by the telecom service providers and incorporated in their apps pan India".
6. The government announced last month that it would simplify the Aadhaar-based verification of existing SIMs by enabling OTP-based authentication.
7. Telecom service providers have been instructed to initiate a scheme to use OTP based re-verification of mobile subscribers using IVRS or mobile app.