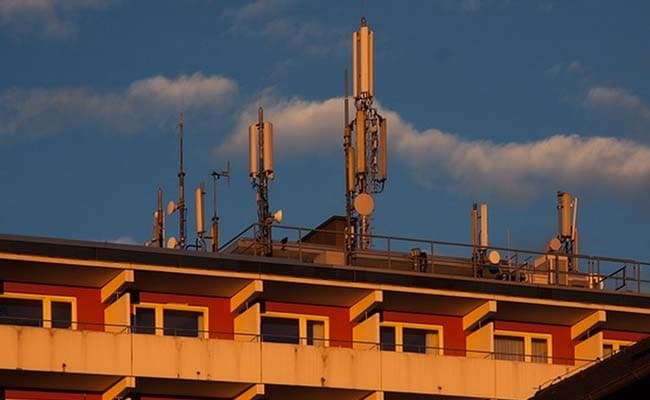 Amid a slew of reforms for the telecom sector, the Union Cabinet on Wednesday cleared a much awaited relief package for the stressed sector which entails relaxation to mobile companies on payment of their long outstanding adjusted gross revenue (AGR) dues by giving them a four-year moratorium, which will come into effect from October 1, 2021.
The package will come as a big relief to companies like Vodafone Idea, that owe a huge amount to the government in statutory dues.
The four year moratorium however is protected by an interest component, which the telecom companies will have to pay right from the first day of the commencement of the period (October 1) at the rate of MCLR plus two per cent.
The interest component will ensure sustained flow of revenue into government's coffers and this amount will be used for creation of indigenous 5G infrastructure in the country.
"Government's revenue has to be protected, so telecom companies will pay interest on moratorium at MCLR plus two per cent. During the duration of the moratorium, this interest component will help set up telecom infrastructure in the country," Telecommunication Minister Ashwini Vaishnaw told media persons after the Cabinet meeting.
The moratorium will help reduce burden of both telecom companies as well as banks, the minister said.
"Banks' balance sheet exposure will be significantly reduced and both banking and telecom sectors will witness cash flow improvement which will be used for installing 5G infrastructure installation," Mr Vaishnaw said.
When asked about the size of the moratorium, the minister said, "the package is revenue neutral to the government and therefore we cannot put an amount to it."
He informed that this decision was one among the nine structural reforms and five procedural reforms for the sector, which were cleared today by the Cabinet.
The package will signal a solution to the long standing financial crunch being faced by telecom companies and their inability to pay dues worth thousand of crores of rupees in terms of spectrum fees, to the government.
The decision by the Cabinet has come just weeks after Kumar Mangalam Birla resigned as chairman of the cash starved Vodafone Idea.
The company had long been seeking government's intervention in terms of bailing it out financially.
Even Sunil Bharti Mittal, chairman of Airtel, the country's second largest telecom company, had sought government's help.
He had said that a major chunk of the telecom industry's revenues goes in paying government taxes.
In another significant decision, the Cabinet cleared 100 per cent foreign direct investment (FDI) in the telecom sector through automatic route, which will encourage greater participation of players.
However all safeguards will apply, Mr Vaishnaw said.